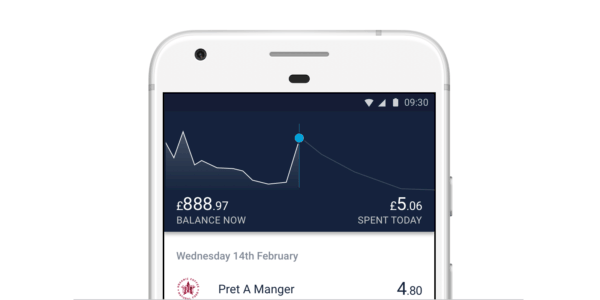 UK challenger bank Monzo announced on Wednesday it has launched its Pulse feature on Android smartphones. Pulse notably allows users to see how much money they have in their Monzo account, and their balance for the month so far. The Monzo team revealed:
"More than 40% of our customers use Android, so it's incredibly important to us that the Monzo app is as good as it can be, on both platforms. We launched the Monzo Android app in September 2016 and since then, we've been working to add all the features from iOS, as well as some new ones just for Android. Today, we're excited to add a notable new feature, that until now has been missing from Android: the Pulse!"
Monzo also stated that Pulse especially useful if users are paying their salaries into Monzo because it predicts their balance for the rest of the month. The users can also see if they are spending too quickly, and how much money they will have in the weeks to come.
"If you have a Monzo overdraft, the Pulse also means you can see when you're likely to enter it. This can help you plan ahead, or slow down your spending if you'd rather not use your overdraft. You can also scroll back in time really quickly, to understand how your spending has changed, and see your balance on any given day. It means you can double-check the price of a purchase you made a few months back, or find the amazing restaurant you ate at two years ago!"
The bank then explained that it also has plans to make the Pulse even more useful. Over the coming months, the Monzo team plans to show future payments as well as past ones. Monzo added:
"The launch of the Pulse on Android brings us significantly closer to full feature parity with iOS. The main feature left on our to-do list is Targets, which give you the ability to set spending goals for each category, and track your progress through the month. The good news is that work has already started on updating the Spending tab and Targets for both iOS and Android, so that they make sense for people getting salaries paid in, and paying their bills, rent or mortgage out."
Sponsored Links by DQ Promote