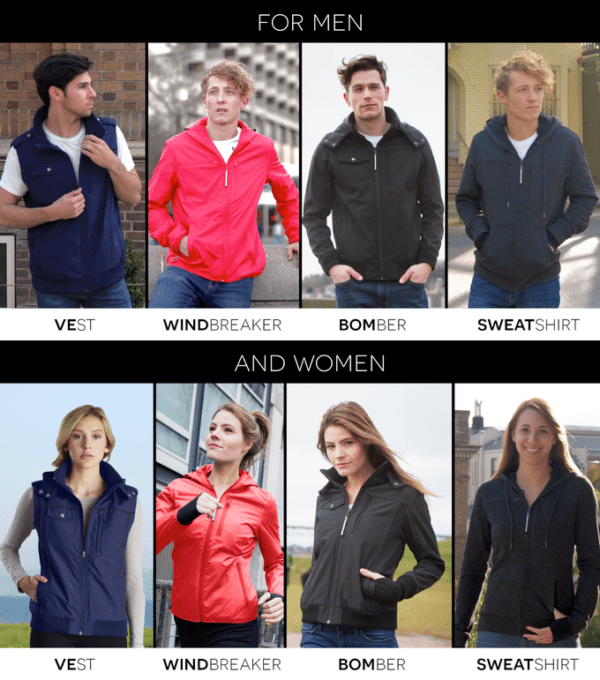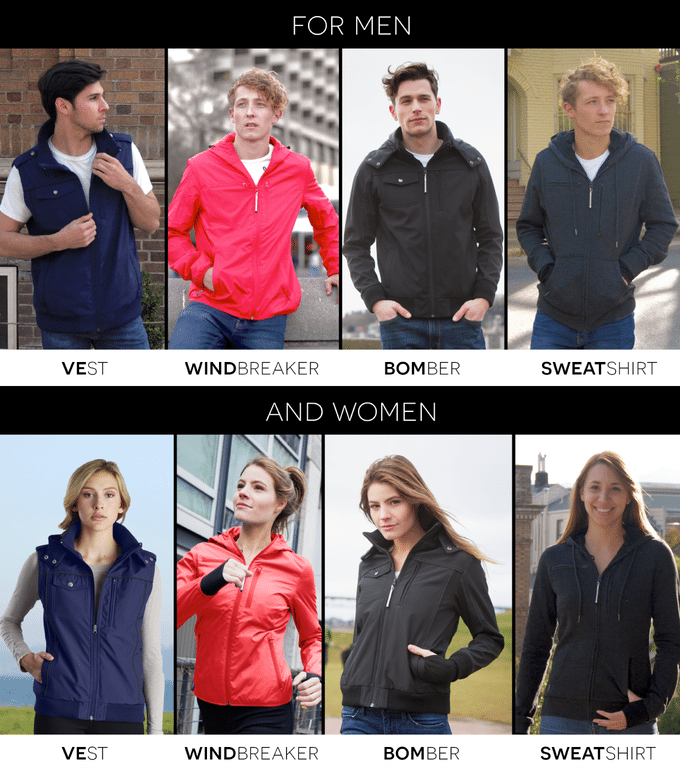 Just a couple of years after securing nearly $9.2 million through Kickstarter for its self-titled famous jacket, Chicago startup BauBax has returned to the reward-based crowdfunding platform to raise $50,000 for the second version of the jacket. Just days after the launching the latest funding round, BauBax has already secured the initial funding target and is now nearing $120,000 thanks to more than 700 backers.
The campaign was originally launched on Kickstarter and following the closing of the Kickstarter round, BauBax migrated to Indiegogo InDemand to continue the sales. Both campaigns combined attracted more than $11.6 million. According to BauBax, the new BauBax 2.0 was created "by travelers for travelers" and is designed to solve common travel problems and make every journey smoother. Hiral Sanghavi, Co-founder and CEO of BauBax:
"I've always found traveling cumbersome and harder than it should be, from fumbling around at security, to looking for a pen for customs forms, or trying to hold a drink when my tray table is occupied by a laptop. With BauBax 2.0 Travel Jackets, travelers will find they have everything they need to enjoy their trip and get the sleep they crave."
BauBax 2.0 features notably include the main zipper with a small pen/stylus attached (for customs forms), earbud holders, multiple tech gadget pockets, a secret RFID safe pocket, a drink pocket and built-in gloves. The jacket has specially-sized storage pockets for passports, wallets, tablets, smartphones, earphones, sunglasses, portable battery chargers and water bottles. The water bottle comes with a carabiner. BauBax also reported that the BauBax 2.0 is a versatile, stylish and functional jacket for busy people for all activities including daily commutes, hiking, weekend fun and everyday use. The jackets are offered for both men and women in four styles: vest, bomber jacket, sweatshirt, and windbreaker.
Although the original jacket became super popular, the project was also met with some backer issues. Kat Dawson, a backer of the original campaign, launched a Facebook page to share BauBax reviews.  Her persistence in questioning the validity of the BauBax product and their poor customer service led her to notice that some comments were being deleted on the Indiegogo comment page – a feature that was reportedly disabled late 2014. One Kickstarter user, and apparently a backer of the original BauBax campaign, stated in the comment section of the new initiative:
"Feel like the creator spent all the money and come back again to provide a shit old products and you can easily buy the better quality from amazon and it will be cheaper. One time successful does not mean you can come back again to scam people. Take a look of how many travel jacket now on Kickstarter. It just a slaughter house to kill backer money for bunch of no creation's business man now. We are here for new tech new design. Not for a brand that with no creation and using the same shit to squeeze money again and again. Again, last time it took me 2 years for shipping and while the entire time it does not provided me any info and customer service. And the quality was worst. You can straight to tell from my last comment they don't even want to ask what was my problem last order. Not sure where these people from and they used the same picture from last time and you never know how many people will cry in this game. Wish you luck guys. I comes because I love this community."
The funding round is now set to run until mid-April.
Have a crowdfunding offering you'd like to share? Submit an offering for consideration using our Submit a Tip form and we may share it on our site!