It's no secret that the mobile voting sector is ripe for much-needed innovation and disruption. Votem, a Cleveland-based blockchain-based voting platform, saw this niche when the startup launched in 2016. Now Votem has put a public presale of Simple Agreements for Future Tokens (SAFT) for its VAST Tokens on 27 February 2018 on the books, to be followed by a public token sale in Q3 of this year.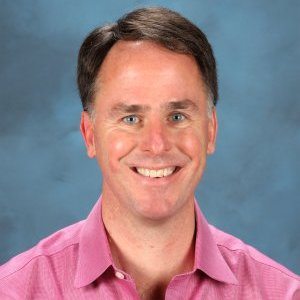 "In any functioning democratic institution, people's trust is paramount; especially trust in free and fair elections. Unfortunately despite the best intentions of elections bodies, trust in elections is at an all-time low," opined Votem CEO Pete Martin. "Votem was founded to restore trust and access back to voting events and the VAST Token and related CastIron platform are designed to provide a level of security and verifiability that's lacking in most countries. And with the recent news of nation states' past and continued interference in national elections, our work has never been more important."
Funding from the token sale will be used for our Proof of Vote® protocol development, development and certification of Votem's CastIron™ platform, community development, sales, marketing and customer support for organizations who want to use the platform to run elections, and company administration & governance.

In March 2016, Votem acquired the mobile voting unit from Konnech and formally launched in September 2016. Utilizing blockchain, Votem's business strategy seeks to build a global community of interested parties in acquiring VAST tokens in an effort to adopt its Proof of Vote™ protocol and leverage its CastIron™ platform. Votem's public presale aims to allow individuals and organizations around the world to operate secure and verifiable voting events through the use of the VAST Tokens, when distributed. By building a community to utilize and extend its CastIron Platform, Votem hopes to accelerate its market leadership of tallying 8.2 million blockchain votes to date.
"Through mostly word of mouth, almost 1,000 people have already signed up for our token sale, with nearly one quarter indicating that they are accredited investors, and we expect these numbers to jump dramatically at the launch of the public presale," Martin indicated via email.
[clickToTweet tweet="[email protected] #VAST Token & #CastIron platform aim to improve the efficacy of #voting by ensuring the integrity, verifiability, accessibility, security and trust.  " quote="[email protected] #VAST Token & #CastIron platform aim to improve the efficacy of #voting by ensuring the integrity, verifiability, accessibility, security and trust. "]
The VAST Token, and the CastIron platform upon which it is based, hopes to improve the efficacy of voting by ensuring the integrity of the voting process, confidentiality of the voters' choices, and validity of the results while providing each voter with an unprecedented level of verifiability, accessibility, security and trust.
The VAST Token will provide secure and role-based access to the following standard features on the CastIron Platform:
Contest (Election) Creation & Set-Up
Voter Access and/or Registration
Ballot Creation & Marking
Ballot Submission/ Validation/ Storage
Tallying and Results Reporting (with Audit Capabilities)
Board members include Cornell Prof Emin Gün Sirer, EveryoneCounts founder Craig Burton, PayPal CISO Michael Barrett,  Polyverse Co-founder Peter Haynes and Blockchain Research Institute Co-founder Alex Tapscott.
The public presale which opens 27 February 2018 is only open to accredited investors with limitations for individuals from certain countries. To read Votem's white paper, click here.
Have a crowdfunding offering you'd like to share? Submit an offering for consideration using our Submit a Tip form and we may share it on our site!