Social media giant Twitter is set to ban almost all cryptocurrencies and initial coin offering (ICOs) advertisements. According to SkyNews, Twitter may release a new advertising policy in two weeks that will prohibit advertisements for ICOs, token sales, and cryptocurrency wallets globally. The media outlet also revealed that Twitter may ban all cryptocurrency exchange ads, but potentially will have some limited exceptions.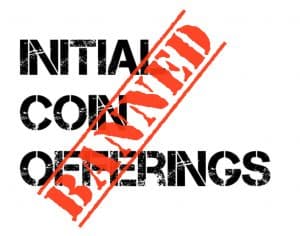 The news of Twitter's upcoming advertising policy changes comes after both Google and Facebook announced their banning of both ICO and cryptocurrency ads. Google was the latest one to announce its ban by stating in 2017 alone it blocked 3.2 billion ads from its platform:
"That's more than 100 bad ads per second! This means we're able to block the majority of bad ad experiences, like malvertising and phishing scams, before the scams impact people. We blocked 79 million ads in our network for attempting to send people to malware-laden sites, and removed 400,000 of these unsafe sites last year. And, we removed 66 million "trick-to-click" ads as well as 48 million ads that were attempting to get users to install unwanted software."
Facebook's Product Management Director, Rob Leathern, stated the social media platform's team has created a new policy that prohibits ads that promote financial products and services that are frequently associated with misleading or deceptive promotional practices, such as binary options, initial coin offerings, and cryptocurrency.
"We want people to continue to discover and learn about new products and services through Facebook ads without fear of scams or deception. That said, there are many companies who are advertising binary options, ICOs and cryptocurrencies that are not currently operating in good faith. This policy is intentionally broad while we work to better detect deceptive and misleading advertising practices, and enforcement will begin to ramp up across our platforms including Facebook, Audience Network and Instagram. We will revisit this policy and how we enforce it as our signals improve."
Prior to Facebook's banning, the Securities and Exchange Commission (SEC) and the Commodity Futures Trading Commission warned the ICO industry that regulators will no longer tolerate the flouting of existing securities law. SEC even halted AriseBank ICO, which that claimed to have secured a total of $600 million, and reportedly used social media, a celebrity endorsement, and other dissemination tactics to raise the money in just two months.

Sponsored Links by DQ Promote