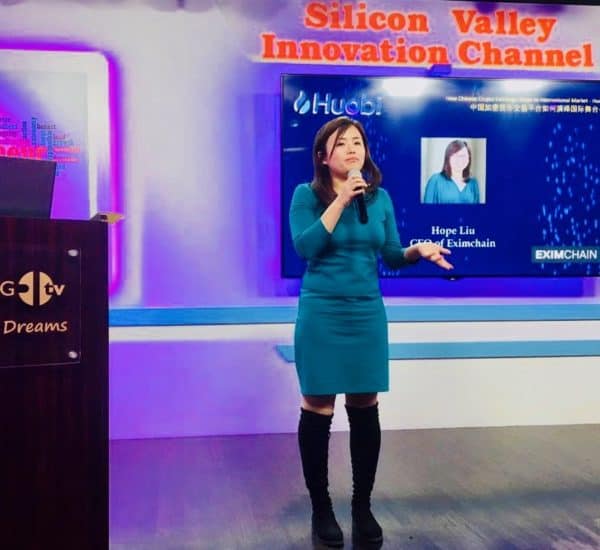 From supplier credit to inventory management, Eximchain is developing a Blockchain that combines privacy, accessibility, and security to support enterprise-ready applications. Eximchain looks to leverage the power of Blockchain, so stakeholders within a supply chain can connect, transact, and share information more efficiently and securely.
Hope Liu is the Co-founder and CEO of Eximchain. She and co-founder Juan Sebastian Huertas created Eximchain in 2015 when they recognized the opportunity inherent in blockchain amidst intense skepticism in a space that had potential but lacked the tools and even the technology, at that time, to prove out that potential.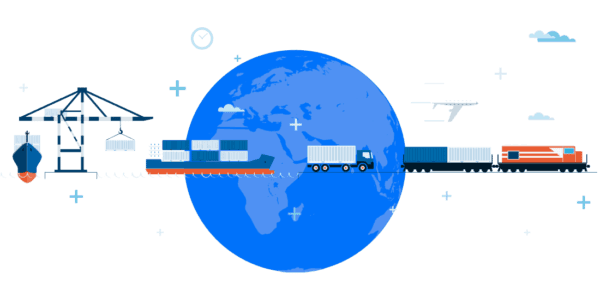 In 2015, Hope was accepted to the MIT Sloan School of Management. At the beginning of her MBA, Hope was primarily focused on finding interesting startups to collaborate with. However, after learning about blockchain in an MIT Media Lab course, she became obsessed and shifted her focus towards blockchain applications. With her background in cross-border transactions and banking, Hope immediately saw an opportunity for Blockchain technology to be used to improve supply chain processes.
"In 2015 and 2016 we were trying to explain how peer-to-peer networks cryptography could change a very traditional global supply chain business. Supply chain is an opaque and antiquated business. It can take six pounds of paperwork to conduct a single global trade. People have been doing the business in the same way for 20 or 50 years. So, it was really hard to convince people to change, especially at that point because the technology option – Ethereum – wasn't there yet."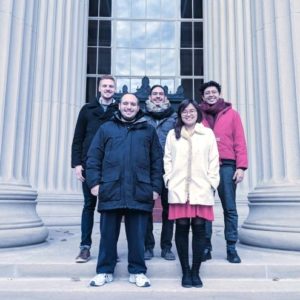 Eximchain's mission is to become the Blockchain infrastructure for supply chain applications, to fill in the gap of over $5.2 trillion lost in potential revenue each year, due to the lack of transparency, connectivity, and agility in the global supply chain industry.
"Using Eximchain Blockchain technology, enterprises can eliminate traditional supply chain barriers and integrates actors big and small into an efficient, transparent, and secure global network."
Since launching Eximchain many opportunities have opened up for Hope, on her mission to change infrastructure for supply chain applications.
"We're building proof-of-concept with on of our partners which has as over 30K registered users on their APP and is providing white-labeled SaaS solution for two corporate clients. Using blockchain technology, suppliers can better monitor requests for quotation, promote new products, and build up their reputations to garner future businesses leads. We have has crowdsourced factory verification built into their platform to add validity to a business's identity."
Blockchain is developing both for private uses and public uses. Eximchain's public blockchain uses private smart contracts so transaction data and trade secrets are encrypted, secure, and kept secret from competitors. The platform is user-friendly, allowing businesses and enterprises to seamlessly integrate Eximchain's solutions into existing business processes and applications.
"Current blockchain technology does not meet the supply chain industry's needs, including public transaction data, uncertain network security, and advanced IT knowledge of the system configuration."
Blockchain plays an important role in creating transparency in business and transactions. Eximchain uses blockchain technology to digitize and decentralize business processes that have traditionally relied on intermediaries such as brokers and banks. Blockchain enables Eximchain's applications to create decentralized ledgers, reduce transaction costs, and securely share information and value in real time.
A variety of supply chain solutions can be built on Eximchain blockchain:
Sourcing – Eximchain Smart Contracts securely record historical data and transactions allowing suppliers to prove their reliability to buyers and rating institutions
Supply Chain Finance – Eximchain Smart Contracts allow financiers to verify the validity of orders placed with all upstream partners and suppliers and provide the necessary financing
Inventory Management – Eximchain tools enable stakeholders to seamlessly track demand and inventory information across a common ledger
Eximchain SDK  – The Eximchain SDK enables companies to quickly build customized, end-to-end, supply chain applications with data privacy
Another point that often confuses people, especially amidst the increasing hype and volatility of 'cryptocurrency' is the difference a (crypto) currency and a utility token.


Hope explains that Eximchain is a utility token. The Eximchain Native Tokens will be used to pay network fees, validate state changes, and execute governance. The Native Tokens will also be used to access applications built on the Eximchain network, such as Smart Contracts and solutions developed with the Eximchain SDK.  The way Hope explains it is that "you can think of it (Eximchain Native Token) as a "Platform As A Service" fee for using the infrastructure we build for enterprise supply chain applications. This distinguishes the token as a utility token versus a trade-able security like a cryptocurrency.
The tech, finance and fintech industries are well-known to be male-dominated and the digital currency space, as a subset, has shown itself to be no different, with some studies and research even showing that space might be more male-dominated than the general technology industry. Hope is one of a handful of women that have founded and run a Blockchain company.
"When I started exploring blockchain space and tried to fundraise since 2015, I was mainly dealing with professional institutional players in the tech space. With the chance in global crypto market since last year, the investor base has been largely decentralized, which created business opportunities and exposures, but sometimes unnecessary attentions. The last 4 months has been very challenging for me traveling across the world raising awareness for our company as a woman entrepreneur. There was a lot of intimidation that is not spoken because of the greed in the market. The experience really prepared me for the next 4 years to deliver a global blockchain solution. As a woman leader in the space, we need to have grit, strength, audacity and most importantly, do not let the world change you."
---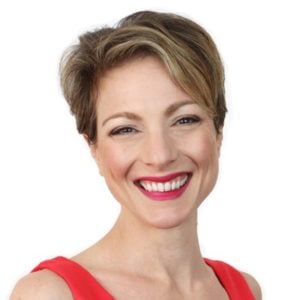 AdaPia d'Errico is a relentless entrepreneur and strategist with deep domain expertise in branding, positioning, crowdfunding and real estate investing. She is a prominent female fintech executive, having served as Chief Marketing Officer at Patch of Land and Chief Operating Officer at AlphaFlow. She previously co-founded two woman-owned businesses and through her new company Real Wealth Real Health she works with founders, executives and management teams to integrate female leadership skills that build inclusive, dynamic and high performing company cultures. Email AdaPia at [email protected] or on Twitter.

Sponsored Links by DQ Promote