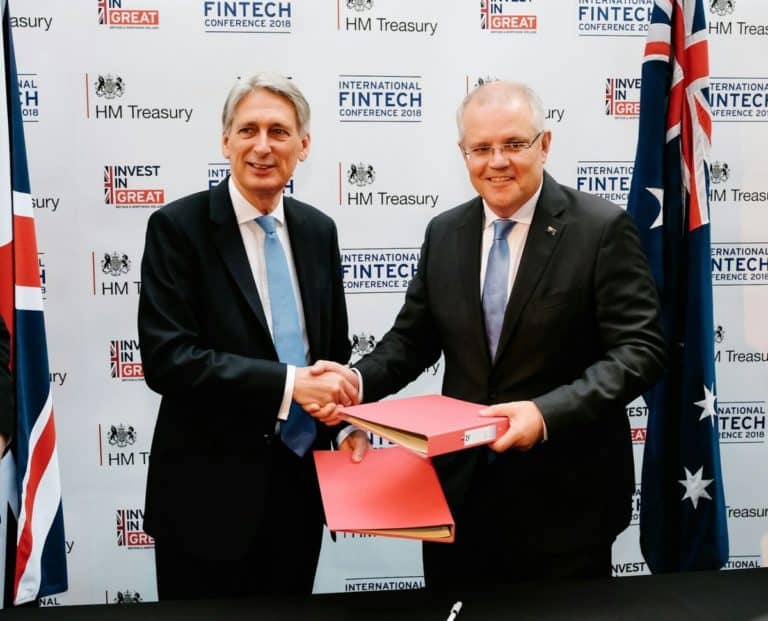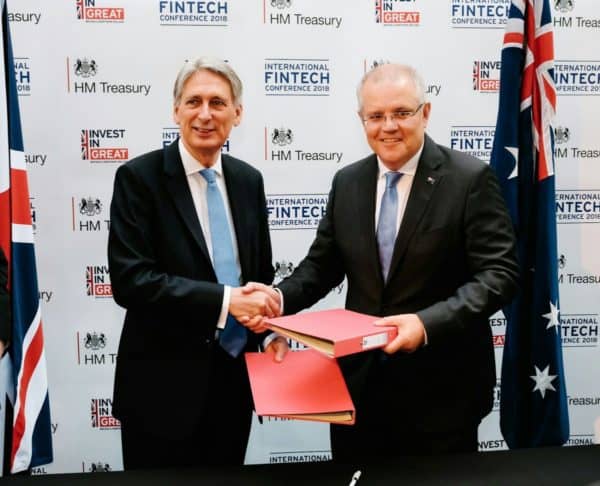 As was announced earlier today (and leaked out earlier this week) the Australian and UK governments have signed an "enhanced cooperation agreement" on Fintech innovation. Under the new agreement the Australian Securities & Investment Commission (ASIC) and the Financial Conduct Authority (FCA) will continue to refer innovative Fintech businesses to each other for advice and support via their respective Innovation Hubs.
The signing of the document brought together UK Chancellor of the Exchequer Philip Hammond and Australian Treasurer, Scott Morrison finalize this "Fintech Bridge." Hammond commented on the agreement during his speech this morning stating;
"This is our most ambitious collaboration to date, bringing together regulators, policy-makers and private sector leaders to collaborate on growing our respective fintech markets in tandem."
Christopher Woolard, FCA's Executive Director of Strategy and Competition, stated in a release that the enhanced agreement underscores the FCA's and ASIC's commitment to cooperation on Fintech. Woolard said collaboration between regulators is a vital part of helping innovative businesses flourish across international jurisdictions;
"Back in 2016 when we signed the original agreement with ASIC, we stated that we hoped that it would be the first of many to come. I am pleased to say that this has certainly been the case," added Woolard.
ASIC Commissioner John Price said that ASIC and the FCA have developed an immensely beneficial relationship on Fintech;
"We are delighted this extension will offer FinTechs the opportunity to spread good ideas across borders. We will work together to raise topics and approaches of common interest at an international level."
Christian Faes, Co-Founder & CEO, LendInvest and a native of Australia, called the new agreement an exciting development;
"As a London-based Aussie who's founded businesses in both Australia and the UK, I can say with some certainty that the Fintech Bridge is something to be welcomed by the industry.Both ends of the bridge have a lot to gain. By getting in early like this, Australians can learn a lot from London's approach to Fintech adoption. London is the global leader of Fintech for good reason: the government and regulator recognised the power of Fintech early and were quicker than most to support it. They're getting something right down there and that's exciting. With the number of Australian Fintech startups doubling in the last two years, we should expect to see some great cross-border collaboration of all types happen in the months to come."
Sponsored Links by DQ Promote