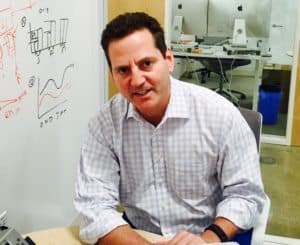 Ron Suber, President Emeritus of Prosper and a prominent Fintech advocate, has joined the advisory board of MoneyLion. Suber was quoted in a report explaining his interest in the online lender;
"MoneyLion is seeing Facebook.com, Inc FB -like engagement with its app. Users are coming back daily. When you think about why a company like Amazon.com, bought Whole Foods — it was because everyone went there and came back. MoneyLion has that kind of engagement, and incumbents in financial services will be turning to it because it's where the people are … Companies used to grow at the speed of the human brain, but with artificial intelligence, companies are growing at machine speed," he said. "Banks and financial services providers are not competing with each other, but with tech companies, and this is the arrival of MoneyLion as a company that's competing with tech."
At the beginning of 2018, MoneyLion announced a significant funding round of $42 million to fuel platform growth of the full service financial firm bringing total raised to $67 million. MoneyLion is not focusing on a single vertical but wants to provide a one stop shop to a multitude of offerings thus making its site stickier, driving more value for its users.
In February, MoneyLion shared it had easily topped 2 million customers following the December launch of MoneyLion Plus a membership service that combines guided savings, simple investing, access to low-cost loans, and personalized daily financial tips to help consumers build their credit, financial resilience, and first $2,000 in savings. Using technology, MoneyLion Plus provides access to private banking-like services typically reserved for high net worth consumers, providing an opportunity for first-time investors to begin building wealth.
The online lending sector of Fintech is experiencing increasing competition from traditional finance. To counter this competition, most online lenders are adding new services to further benefit from digital only operations.