Overstock(NASDAQ:OSTK) intends to offer 4,000,000 shares of its common stock in an underwritten public offering. Overstock also expects to grant to the underwriters a 30-day option to purchase up to 600,000 additional shares of its common stock in the offering.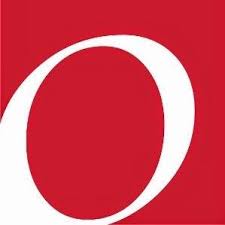 The public offering will be made pursuant to a shelf registration statement on Form S-3 that was filed by Overstock with the Securities and Exchange Commission ("SEC") on April 24, 2015 and declared effective on December 9, 2015. Guggenheim Securities is acting as sole book-running manager for the offering. D.A. Davidson & Co. is acting as co-manager.
The news hit just as the market closed. Shares in Overstock tanked over 8% on one of the best market rallies in years as markets now believe a trade war is not imminent.
Regarding the use of proceeds of the share issuance, the filing with the SEC states;
"Unless otherwise indicated in any prospectus supplement, we will use the net proceeds from the sale of securities offered by this prospectus for general corporate purposes, which may include working capital, capital expenditures, other corporate expenses and acquisitions of complementary products, technologies or businesses. The prospectus supplement with respect to an offering of offered securities may identify different or additional uses of proceeds for that offering. The timing and amount of our actual expenditures will be based on many factors, including cash flows from operations and the anticipated needs of our business. As a result, unless otherwise indicated in any prospectus supplement, our management will have broad discretion to allocate the net proceeds of the offering. Except as otherwise stated in any prospectus supplement, pending their ultimate use, we intend to invest the net proceeds in short-term, investment-grade, interest-bearing instruments."
During the most recent quarterly report, Overstock said it was shifting its approach to more effectively compete with an upstart competitor. By doing so, it expects to incur a loss in the near term.
The prospectus states that "any of the securities described in this prospectus may be issued in the form of digital securities." These digital securities "settle differently than traditional securities."
The filing states:
"Digital securities have the same rights, preferences and privileges as traditional securities of the same class, but settle differently than traditional securities. Digital securities are uncertificated, registered securities, the ownership and transfer of which are recorded on a proprietary ledger that will be publicly distributed. The validity of publicly available copies of the proprietary ledger can be mathematically proven utilizing cryptographically-secured distributed ledger network technology. The cryptographically-secured distributed ledger network technology employed with respect to digital securities could be technology that is currently used for trading digital currencies (e.g., the Bitcoin blockchain), technology similar to that used for trading digital currencies that is adapted for trading digital securities, or novel technology designed principally for transactions in digital securities."
Overstock contrasts digital securities with the more traditional securities that may settle in "T+3" or three days after the transaction. Digital securities using Blockchain, settle immediately. Digital securities will be directly held and traded by their owners on the ledger, which will be publicly published.
The filing continues:
"The digital securities issued under the registration statement of which this prospectus forms a part will trade on a closed-system trading platform, regulated as an alternative trading system, or ATS. In particular, our digital securities will trade on an ATS maintained by Pro Securities utilizing tØ software technology, as described below."
Overstock says that digital securities settle differently and will not be listed for trading on any stock exchange.
Our digital securities will be issued, available for purchase and traded exclusively on a specific trading system that is registered with the SEC as an alternative trading system, or ATS—namely, the Pro Securities ATS. Moreover, only customers of the sole broker-dealer that will be licensed to provide access to the Pro Securities ATS digital securities trading platform with respect to Overstock digital securities will be able to buy and sell our digital securities on the Pro Securities ATS. Such sole broker-dealer will provide sponsored access for its customers to the Pro Securities ATS for purposes of trading our digital securities.
Overstock expects there will be a limited number of holders of these digital securities and thus may experience limited trading volume.
There is an extensive description regarding the tZero transactional process as Overstock dog-foods its own platform. Additionally, Overstock may purchase up to $30 million of tZERO Security.
The entire filing is available here.