The European Securities and Markets Authority (ESMA) has banned the marketing, distribution and sale of binary options to retail investors. Simultaneously, contracts for differences (CFDs) will have a restriction on the marketing, distribution or sale to retail investors.
ESMA can only introduce temporary intervention measures on a three monthly basis. Before the end of the three months, ESMA will consider the need to extend the intervention measures for a further three months.  ESMA, along with National Competent Authorities (NCAs), said there were significant investor protection concerns regarding binary options and CFDs for retail investors.
Steven Maijoor, Chair, said the agreed upon measures will guarantee greater investor protection across the EU by ensuring a common minimum level of protection for retail investors.
"The new measures on CFDs will for the first time ensure that investors cannot lose more money than they put in, restrict the use of leverage and incentives, and provide a risk warning for investors. For binary options, the prohibition we are announcing is needed to protect investors due to the products' characteristics. The combination of the promise of high returns, easy-to-trade digital platforms, in an environment of historical low interest rates has created an offer that appeals to retail investors. However, the inherent complexity of the products and their excessive leverage – in the case of CFDs – has resulted in significant losses for retail investors.A pan-EU approach is required given the cross-border nature of these products,  and ESMA's intervention is the most appropriate and efficient tool to address this major investor protection issue."
ESMA intends to adopt these measures in the coming weeks, following which ESMA will publish an official notice on its website.  The measures will then be published in the Official Journal of the EU (OJ) and will start to apply one month, for binary options, and two months, for CFDs, after their publication in the OJ.
Binary Options have been called the "world's worst financial product". In the UK, Binary options were previously regulated by the UK's Gambling Commission reflecting the speculative nature of the option. Earlier this year, the UK Financial Conduct Authority began to regulate firms that offered binary options. The FCA estimates that Binary options are a significant source of fraud in the UK. Since 2012, there have been a reported 2,605 victims who lost £59.4m on binary options scams.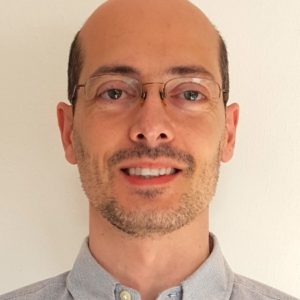 Fabio Ciucci, a prominent member of the cryptocurrency community, cautioned that initial coin offerings (ICOs) could be next on the list of ESMA actions.
"I don't expect each country, especially an EU country, to continue to have a very different stances on ICOs. At some point, there should be some harmonization, and that may be more on the strict side than on the permissive side," said Ciucci.
ICOs have rocketed in popularity but rampant fraud has been endemic. EU member states have moved slowly to regulate ICOs. Most recently France indicated its intent to become a safe have of sorts for cryptocurrency / blockchain based startups.

In the end, a pan-European regulatory approach is needed for an efficient, safe and robust market to emerge. Whether the rest of Europe will follow France's lead is an ongoing question.

Sponsored Links by DQ Promote