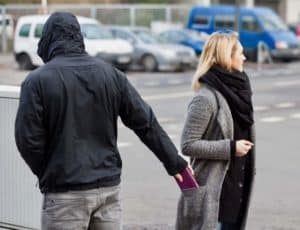 The SEC has charged the founder of Mozido, Michael Liberty, as operating a Fintech scam. Liberty, along with his accomplices, allegedly stole the bulk of $48 million they raised. The money was apparently used to fund a posh lifestyle that included private jet flights, mansions, expensive cars, movie production ventures and a dairy cow farm.
Liberty is apparently well versed in scams. According to the PressHerald, Liberty, a "leading Portland developer," was recently sentenced to four months in federal prison and fined $100,000 for a scheme that used relatives and employees to get around campaign finance laws.
Additionally, Liberty settled different SEC allegations in 2010. The SEC said Liberty diverted over $9 million to himself and associates from a $100 million VC fund. $4.5 million of this amount was said to be for his personal benefit.
Mozido was pitched as a mobile solution to provide white-label, cloud-based payments, loyalty and engagement services for businesses.
Mozido is enabling industries such as retail, financial institutions, MNOs, restaurants, municipalities, hospitality and CPGs to extend valuable mobile services to their customers. These services increase customer engagement, provide targeted marketing, and offer lower cost financial services. Mobile payments, loyalty and engagement with Mozido create infinite possibilities for your business.
The SEC names Liberty, his wife Brittany, his cousin Richard Liberty, acquaintance Paul Hess, along with his attorney George Marcus in the plot.
The Liberty crew were said to have conned investors into purchasing interests shell companies controlled by Michael Liberty that supposedly owned transferrable interests in Mozido.  The shell companies either did not own or were not permitted to transfer interests in the company.
The SEC also alleges that Michael Liberty and his accomplices lied to investors about Mozido's valuation and finances, the amount Michael Liberty had personally invested in Mozido, and the use of their funds.
According to the SEC, Michael Liberty and his accomplices orchestrated a series of transactions in which they used investors' own money to heavily dilute their interests and duped investors into trading securities for those worth more than 90 percent less.
"As alleged in our complaint, these investments were sold as a chance to get in early with a seemingly promising fintech company," said Paul Levenson, Director of the SEC's Boston Regional Office.  "The prospect of investing in a non-public start-up company may hold considerable allure, but buyers need to understand what they are buying.  Unscrupulous operators make it difficult for ordinary investors to assess such 'investment opportunities.'"
Michael Liberty Mozido SEC comp-pr2018-52