Prospa, one of Australia's leading online lenders to SMEs, has appointed Gail Pemberton AO and Fiona Trafford-Walker as Independent Non-Executive Directors to the Prospa Board. Prospa also announced that current Non-Executive Director Greg Ruddock has been appointed to the role of Chairman of the Board, having recently stepped down from the Board of Eclipx Group Limited to focus on Prospa.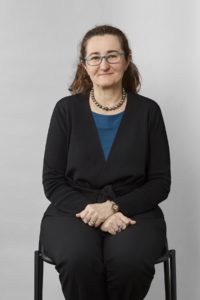 The new Board members will join existing Non-Executive Directors Avi Eyal from Entrée Capital, James Cameron from AirTree Ventures, and Executive Directors and Co-Founders Greg Moshal & Beau Bertoli.
"Small and medium businesses are very important parts of our economic and social fabric.  They create jobs, they innovate and they provide many of the goods and services that we all need and enjoy.  Prospa has done a great job recognising the need for these businesses to have access to fast finance with a simple and easy application process.  I joined the Prospa Board because I believe in what the company has accomplished so far and because I think that there is much more to achieve," shared Trafford-Walker.
Joint CEO Greg Moshal explained that Prospa's success was due in part to the smart, talented and passionate people united around a common vision to change the way small businesses experience finance.
"Gail and Fiona share this vision," said Moshal. "The appointment of Gail brings a rare combination of experience in the financial services and technology sectors, having worked in both non-executive and executive roles at leading public and private growth companies including Paypal, Macquarie, Eclipx, OneVue and Melbourne IT. Fiona's investment and governance skills, combined with her strong understanding of asset owners and global markets gained from experience at Link Administration Holdings and Frontier Advisors, will help us grow our world class capital and risk platforms."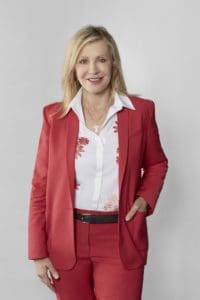 With regard to Greg Ruddock's appointment to the role of Chairman, Joint CEO Beau Bertoli added that Ruddock has been instrumental in shaping the direction of the company.
"His appointment to the Chairman role underpins our ambitious growth strategy as we continue to empower a new generation of small businesses with innovative finance solutions."
Ruddock said he was delighted to have both Pemberton and Trafford-Walker serving on the board.
"On a personal note, I'm excited to have been appointed Chairman and look forward to advising Prospa on the next stage of its development. In just six years, the Prospa team have done an outstanding job of building the leading fintech provider in its field and helping more than 12,000 Australian small businesses receive the finance they need to thrive."
Sponsored Links by DQ Promote