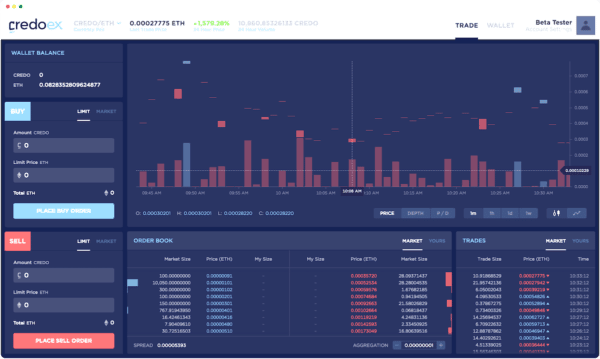 Tim Draper backed Bitbounce is launching a new cryptocurrency exchange. Bitbounce may be best known for the issuance of Credo tokens via an initial coin offering in 2017 that raised $11+ million. Bitbounce's first focus was a cryptocurrency spam solution using the Credo token to help manage spam.
CredoEx, their crypto exchange, will be able to leverage the 1.1 million registered users of the Bitbounce servce.
Next quarter, BitBounce says it will release an enterprise version of BitBounce that facilitates large scale incentivized email marketing campaigns. This platform will provide enterprise users with a way to engage directly with relevant customers and only pay when people engage with their company.
CredoEx is being described as "the next step for BitBounce toward a future where individuals are compensated for attention."
Bitbounce CEO and founder Stewart Dennis explained CredoEx in an email;
CredoEx is a beautiful, fast, and user-friendly exchange that supports trading between Credo and Ether with more currencies coming soon.  We developed CredoEx from the ground up with the explicit goals of providing superior reliability and user experience compared to existing exchanges, and I think we've made great progress towards those ends. While incumbents offer sluggish market-leadership that hinders progress, our team will continue to be fast and responsive within the changing climate of technical needs and regulation. We're aiming to have CredoEx serve as the primary source of liquidity for the new email market we're creating, and to become a premier global cryptocurrency exchange for other assets.
CredoEx will allow enterprises to more easily purchase Credo and perform incentivized email marketing campaigns, and will make consumers more likely to engage with their campaigns since the value of their tokens will be more readily realizable.

CredoEx will be available on May 1st.

Sponsored Links by DQ Promote