OpenPort, a multinational digital logistics platform that uses blockchain technology to transform domestic distribution in emerging markets, has partnered with Acudeen Technologies, the P2P platform enabling SMEs to access financing.
"High capital requirements, cash flow problems, and a lack of visibility are just some of the issues currently hindering the growth of the supply chain industry due to the reliance on paper-based solutions," OpenPort Founder and CEO Max Ward. "This partnership is not only monumental for both parties involved but has the potential to bring the supply chain industry to modern day."
Ward continued,
"OpenPort's blockchain solutions provide Acudeen with greater visibility and accuracy which in turn allow them to greatly reduce the level of non-performing liabilities. While Acudeen provides faster order to cash cycles, solving cash flow issues that have been inherent in the industry. Together, we look forward to overcoming these significant challenges for SMEs and multinational corporations alike and adding tremendous value to all stakeholders in the supply chain."
[clickToTweet tweet="[email protected]_HK blockchain solutions provide @TeamAcudeen with greater visibility and accuracy" quote="[email protected]_HK blockchain solutions provide @TeamAcudeen with greater visibility and accuracy"]
Acudeen Technologies, which beat out its fourteen other competitors to win the Seedstars World 2017,  connects sellers of receivables to buyers willing to invest in them, while tackling one of the most prominent problems facing SMEs, being a lack of access to funding and capital. The company strives to alleviate these liquidity problems by utilising movable assets like receivables. Today, Acudeen is present in the Philippines and Myanmar, assisting over 3000 SMEs. Acudeen is regarded as Founder Institute's Best Global Fintech and one of IDC's Top 10 fastest growing fintechs in the Philippines of 2017.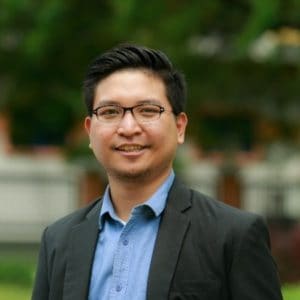 "This partnership strengthens our ecosystem to support small, logistics businesses, and aligns with our company's mission to create an inclusive environment for SMEs in emerging markets," stated Founder and CEO of Acudeen Technologies Mario Jordan "Magellan" Fetalino III. Through OpenPort's technology and utility of blockchain, we are able to leverage their capabilities to trace the delivery progress of goods and services as a means to help financial institutions come up with a more informed decision to provide cheaper and more accessible financing for small logistics businesses. In financing, credit risk mitigation is the most important component towards feasibility. More often than not, what hinders large financial institutions to provide financing access to small businesses is the high credit risk involved, which is why this partnership is a step in the right direction for both Acudeen and OpenPort."
Earlier this month, OpenPort welcomed former Powlett Group Managing Director Paul Bell to join its ranks as CIO.
"Paul is an incredible addition to our growing team and brings a wealth of experience in both supply chain consulting and industry-led business transformation," commented OpenPort Founder and CEO Ward. "Paul's arrival comes at a time of great vibrancy within the OpenPort community and we look forward to working alongside him on our exciting journey ahead."