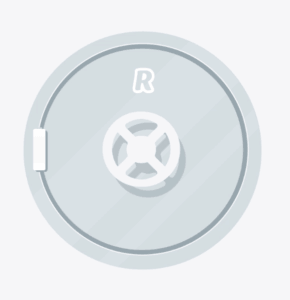 Revolut, the digital banking alternative, announced that over 150,000 customers have started saving via Vaults since its launch in April. The feature enables users to round up and save the spare change from every card purchase and has already lead to Revolut customers saving over £5 million in spare change so far.
The London-based fintech noted that users have saved in all of their 25 supported currencies, as well as Bitcoin, Litecoin and Ether. The most popular currency for savings is Euros, closely followed by British Pounds and Polish zloty.  The UK based digital challenger bank has raised $250 million at a valuation of $1.7 billion making it one of the fastest UK Fintechs to top the billion dollar mark.
[clickToTweet tweet="UK Fintech Unicorn @RevolutApp reports that 150,000 customers have started saving via Vaults since its April launch." quote="UK Fintech Unicorn @RevolutApp reports that 150,000 customers have started saving via Vaults since its April launch."]
Revolut has also revealed that the most popular reasons for saving money are for holidays, cars and weddings, while over 350 people have created a Vault to save for a trip to space.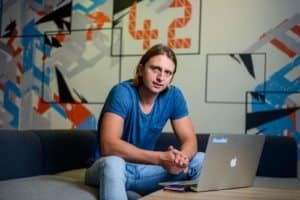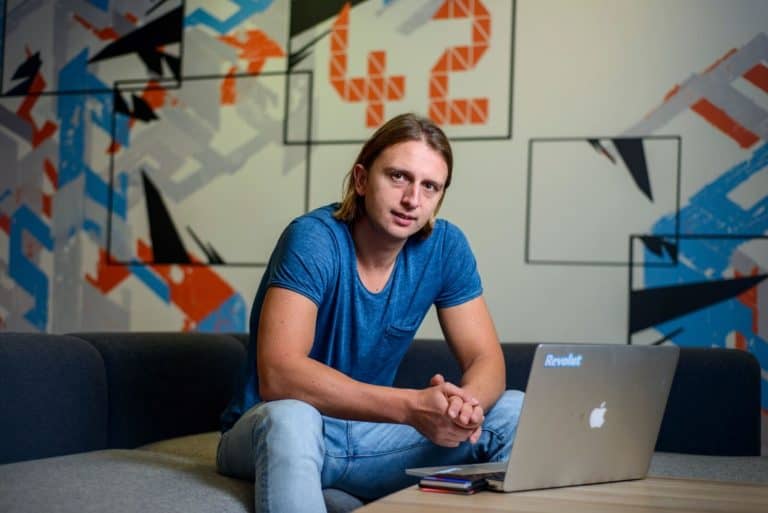 Next steps for the UK unicorn? Enabling a swifter way to give back. Founded by CEO Nik Storonsky, Revolut is looking into the possibility of partnering with a number of charities to allow customers to donate the contents of their Vaults to a selected charity each month. Customers were recently asked to vote on social media whether they would like to see the feature added to the app, which received a hugely positive response.
One-off or regular payments can also be added to a Vault at anytime in just a few seconds via the Revolut app. If users prefer to save more or less at any point, the Vault settings can be easily adjusted in the Revolut app and money can be withdrawn instantly at anytime.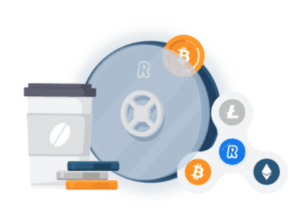 According to the Revolut Blog, "Vaults can help you build a handsome crypto balance without you even thinking about it."  Steps include:
Set up a new Vault and give it a name
Change the Vault currency to Bitcoin (or Ether, or Litecoin)
Set your savings goal – ie. 1 BTC
Make sure the Spare Change option is turned ON
See your balance grow each time you spend with your Revolut card
"Once everything has been set up, each time you spend using your Revolut card, your transactions will get rounded up to the nearest Pound (or any other base currency)," blogged Revolut. "The spare change from everyday transactions is instantly converted into Bitcoin (or your cryptocurrency of choice) using our crypto rates and the balance saved into your Vault…Sure, your mates might laugh at your mighty crypto balance, but now imagine you keep spending with your Revolut card, rounding up spare change every day, for a whole year. By Christmas, chances are your tiny Crypto Vault will have accummulated a sizeable amount."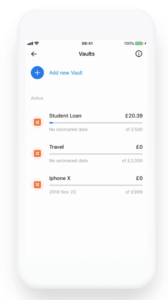 Since launching in July 2015, Revolut has signed up over 1.7 million customers across Europe and processed 60 million transactions with a total volume transaction of $12 billion to date. Revolut has raised a total of $90M from some of the most notable investors including Index Ventures, Balderton Capital and Ribbit Capital. Revolut first raised capital on Crowdcube in July of 2016 at a initial valuation of a £42 million ($58 million).
Earlier this week Revolut partnered with Hellas Direct, a Greece-based insurtech platform, to "shake up" the Greek and Cypriot insurance industry. The new partnership seeks to improve customer experience and increase sector transparency. Hellas Direct recently secured €7 million during its Series B funding round led by IFC.