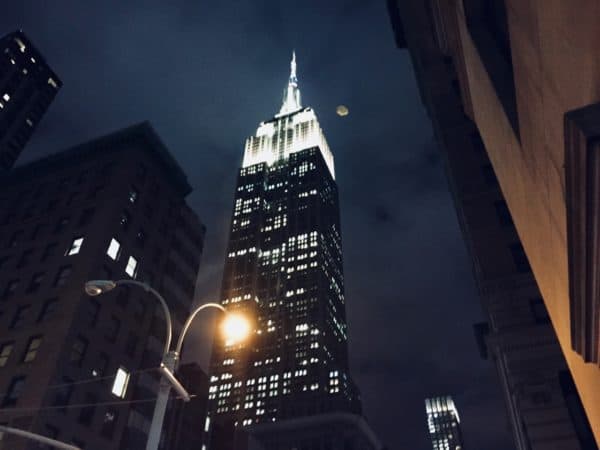 Real estate crowdfunding continues to be a promising sector for both issuers of securities and investors in the space. It is an inevitability that property as an asset class will migrate to being available nearly 100% online. Easier for investors to participate and incredibly easier for platforms to manage the entire investment process. There are a handful of real estate crowdfunding platforms that have entered the space in the US and continued to perform fairly well. They span the spectrum from fix and flips to residential to a wide array of commercial properties. Debt and equity, funds or single properties, there is much to choose from.
Recently, CI had a chance to catch up with Eric Malley, founder & CEO of MG Capital Management during the Crypto Invest Summit in Los Angeles. While not quite there yet, Malley is interested in the potential of blockchain.  He is looking at the options of how crypto and property can make sense for both investor and issuer.
This company has been in the real estate business for almost 20 years – first starting as an advisory and management firm. Over time, MG Capital moved into real estate private equity. It's first year of operation saw $350 million in capital committed with the firm doing 42 deals in 2007. The transition from analog to digital simply made sense. Today, MG is in the midst of raising a fund to invest in Manhattan "class A residential properties." The fund is open to accredited investors worldwide for a ticket size of $50,000 to $25 million, no small amount. But MG Global used to have a minimum of $1 million so the $50K is far more approachable to a wider audience. The draw is access to the most desirable real estate in the world along with some solid returns (according to past data).  MG Capital says their 10-year track record has consistently outperformed the S&P 500 and U.S listed REITs. So besides launching an online real estate investment platform, how are they different?
CI spoke with Aakash Patel from MG Capital, he explained they have a proven track record of taking specific and measurable steps to mitigate investment risk.
"Most importantly, our investment strategy is completely debt-free," said Patel.
According to Patel, this enables MG Capital to do several things including prioritizing annual distributions to their investors. These returns are said to be uncorrelated to broader financial and property markets. Patel said they can "maintain zero interest rate sensitivity," meaning rising interest rates would not impact the Fund's acquisition strategy or performance and could actually work in our favor as certain debt instruments (i.e. mortgages) would become more expensive, dissuading other potential buyers from transacting in the Manhattan residential real estate market. Patal added that investors can have peace of mind, knowing that their investment is 100% collateralized by debt-free Class A luxury properties. MG Capital also has a "Capital Protection Provision," which is designed to mitigate the risk of investment loss.
We asked about investor interest as we had heard interest has been strong.
"Since launching Fund IV – our latest $250 million offering – earlier this fall, MG Capital has admitted approximately three new investors on a daily basis. Our historical average investor commitment size is approximately $320k. Fund IV is MG Capital's first offering exclusively available to retail high net worth investors globally. We are on track to meet our target of admitting 700 investors to Fund IV and expect to become oversubscribed well before conclusion of the Fund's 24-month offering period."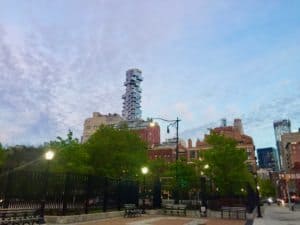 MG Capital is targeting only "MG-AAA rated" rental income properties. This creates a passive investment that is said to be 100% collateralized by the debt free properties. As a limited partner in the Fund, the investors are entitled to a pro-rata share of all the distributable proceeds. MG says it pays an annual distribution and a final distribution at the end of the Fund's investment term which is pegged at 6 years – which is derived from the sale of all the funds properties to institutional investors.
"Historically, this exit strategy has resulted in well-timed liquidity events for our direct global investors," said Patel. "MG Capital Fund I was successfully exited and syndicated in 2013, returning 100% of investor's capital and outpacing performance targets. MG Capital Fund II and Fund III are slated to be exited in 2020 and 2021, respectively. MG Capital Fund IV, our newest flagship fund, is scheduled to report its first year of performance in 2018 and is expected to be exited in 2023."
By listing investment opportunities online, MG Capital can effectively cut out the middle man. They are looking to cater to a broader audience of retail (accredited) investors globally.
"[We are] offering the same high-quality product, service and track-record that institutional investors have long enjoyed, without the complicated terms and antiquated investment process. The resulting investment process empowers retail investors with the information and resources they need to make an informed decision, without needing to rely on an advisor who may have conflicting motives."
So is this the future of real estate investing? Perhaps. But as with other real estate crowdfunding platforms, the economy has been pretty robust for the past ten years. It will be interesting to see what happens when the next recession shows up – which is inevitable. The question is when. Of course by holding Manhattan real estate, you can be pretty confident that, while demand may ebb, it is pretty certain to bounce back.

Have a crowdfunding offering you'd like to share? Submit an offering for consideration using our Submit a Tip form and we may share it on our site!

Sponsored Links by DQ Promote