Kapital Boost, a Sharia based peer to peer platform, and Global Entrepreneur Professional (or Genpro), have announced a new partnership to support the development of SMEs in Indonesia. The collaboration will see Kapital Boost providing funding to Genpro's members who qualify and demonstrate strong growth potential.
Genpro and Kapital Boost share a similar mission of supporting the growth of Indonesian SMEs in a way that is ethical and compliant with the Shariah. In Indonesia – like many other countries, SMEs dominate the economy.  Comprising over 95% of total businesses, generating more than 90% of total employment in Indonesia, despite this importance, SMEs are often disadvantaged in terms of opportunities and resources such as financing. Genpro and Kapital Boost want to address this shortcoming.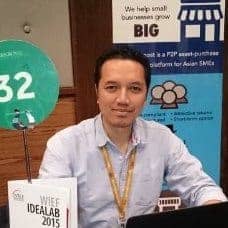 Genpro provides business development, mentoring, and partnership as a way of growing businesses. While Kapital Boost offers an alternative form of financing for SMEs with zero or limited access to bank loans. By combining their services, Genpro and Kapital Boost believe they can have a more positive impact on the SME market.
"Kapital Boost is blessed to partner with Genpro, a community which shares the same value and drive in helping small and medium sized enterprises. We believe the partnership offers strong synergies which will be beneficial for all parties. For us, the partnership will provide a wider access to SMEs in Indonesia who are truly deserving of financial assistance", stated Erly Witoyo, CEO of Kapital Boost.
Iwan Kurniawan, Head of Genpro, said the partnership has the ability to empower SMEs by providing an alternative to more traditional bank financing.
"In addition to Kapital Boost's established network, Genpro is also ready to offer Genpro members who can become investors, to invest in other Genpro members' businesses," added Kurniawan.
Sponsored Links by DQ Promote