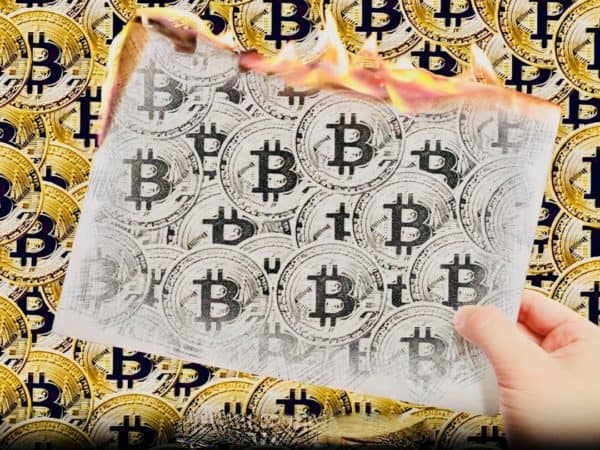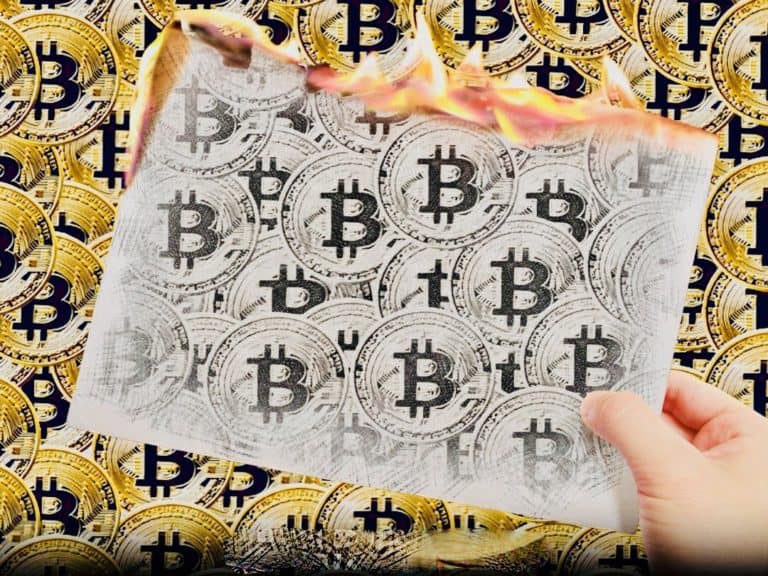 In April, a policy advisor in Fintech working at the Federal Reserve Bank of San Francisco took a stab at establishing the value of a Bitcoin. His conclusion?  Bitcoin is overpriced, informed investors are likely taking profits now and we may be about to enter a panic sell-off phase.
[clickToTweet tweet="#Bitcoin is overpriced, informed investors are likely taking profits now and we may be about to enter a panic sell-off phase" quote="#Bitcoin is overpriced, informed investors are likely taking profits now and we may be about to enter a panic sell-off phase"]
Joost van der Burgt began by analyzing the proposal that Bitcoin is a currency. However, because Bitcoin is not widely used for purchases at this, Bitcoin's value cannot be determined by analyzing factors used to set exchange rates on currencies, including interest rates and currency output levels. "The only applicable monetary determinant is money supply," writes Joost van der Burgt. "Bitcoin's limited total supply arguably supported its high valuation."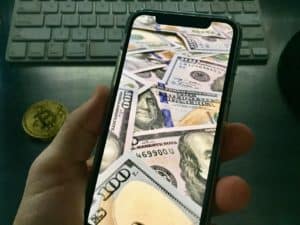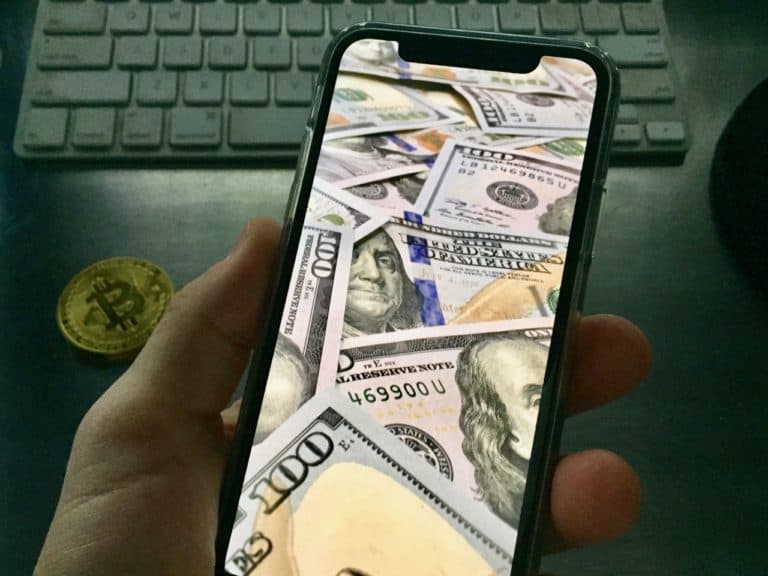 Like gold, the amount of Bitcoin that will be issued is finite (though divisible). Even so, for the past few years, writes van der Burgt, Bitcoin production outpaced the production of gold by slightly more than 3-1. "Supply arguments," therefore, writes van der Burgt, "cannot explain the recent surge of Bitcoin's price against gold."
van der Burgt then looked at purchasing power. Traditionally, two countries' GDPs can be compared and used to establish exchange rates.
Bitcoin, however, is borderless, autonomous cryptocurrency generated by a sprawling network of computers spread across the globe. The coin cannot be associated with a single economic zone.
Another determinant that often influence's a currency's rate of exchange is confidence, writes van der Burgt. High profile hacks on Bitcoin on ramps (exchanges and hot wallets) and persistent news of government crackdowns have battered Bitcoin's reputation as a secure investment.
Bitcoin transaction levels have also dropped precipitously since 2016, when Bitcoin traded at an average percentage of total volume of 11.7%). Today, it trades at 2.3% of total volume, says the van der Burgt. It appears that Bitcoiners are no longer spending it on frivolities like pizza; they are 'hodl-ing' ('holding on for dear life') and perhaps showing an exceptional degree of loyalty.
Neither issuance, nor local GDP, nor confidence, nor transaction levels explain the relatively high valuation of Bitcoin, concludes van der Brugt.
Low turnover rates then lead van der Burgt to evaluate Bitcoin as a security. "(T)he 2.3% daily turnover of Bitcoin is more aligned to turnover rates that characterize stock markets," he wrote.
However, because Bitcoin investing generates no dividends, interest payments or other payments along the way, van der Burgt suggests Bitcoin investors resemble VCs, who often buy into companies only to exit at buyouts.
"Bitcoin's terminal value, in this approach," writes the researcher, "would be its expected future 'monetary base.'"
Snapchat investor Jeremy Liew once estimated that one Bitcoin will be worth $500,000 by 2030, writes the researcher. "This would put Bitcoin's market value at about 1.5 times that of the world's current total gold reserve, and on par with the current total M2 US dollar supply," writes van der Burgt.
"VCs have typically expected returns of 40-60%, but a one million dollar value on Bitcoin by 2020, as predicted by the wild software tycoon John McAfee, would bring an internal rate of return of 350% annually over the next three years. This would put Bitcoin's market cap above that of the M2 US dollar supply in real terms," writes van der Burgt. "Although nothing is impossible, one could wonder how realistic these assumptions really are."
van der Burgt next considered whether Bitcoin should be regarded as a commodity, as an "object with use value." The Chicago Futures Trading Commission (CFTC) has defined Bitcoin as a commodity.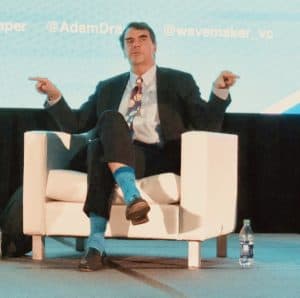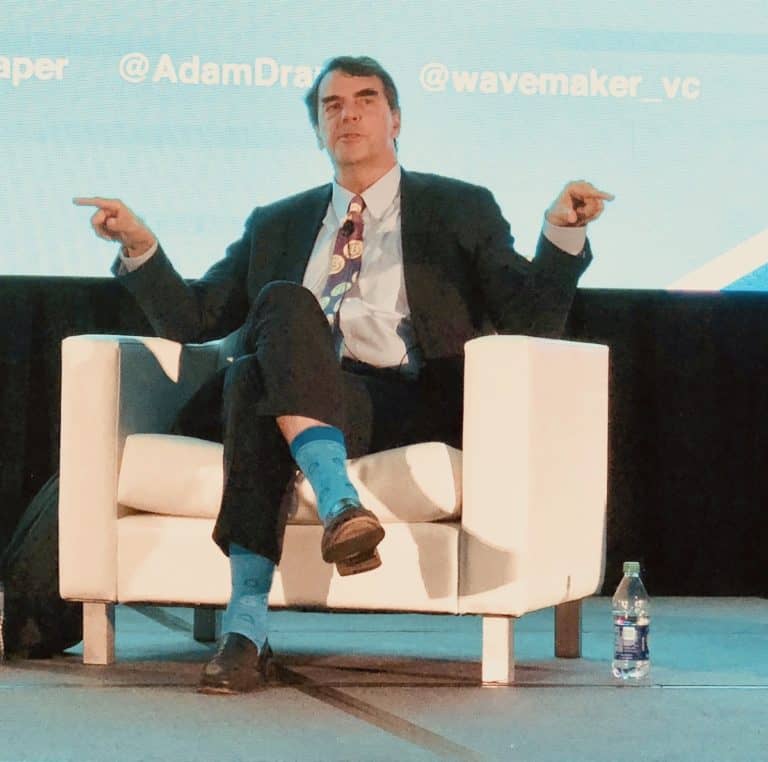 The most devoted Bitcoiners – everyone from Tone Vays to Tim Draper to Valery Vavilov- have all attributed Bitcoin's value to its "censorship resistance" to state monetary interventions.
Vavilov, the 38-year-old CEO of Bitcoin mining conglomerate Bitfury told Forbes in February that he was deeply affected by the 1991 collapse of the Soviet Union.
"Money became paper. Patents became useless."
An associate of mine from Russia said the entire contents of two of her bank accounts in Russia vanished during various incidents of "economic restructuring."
Bitcoin has otherwise proven appealing to gold bugs seeking a hedge against negative economic outcomes.
van der Burgt writes that Bitcoin, like gold, might be considered a "hybrid" commodity for bearing the features of both a natural resource and a currency.
But the estimated $1800 production cost of mining a Bitcoin still indicates it's overvalued, wrote van der Burgt.
"Since there seem to be no convincing economic arguments for the recent developments of Bitcoin's price, other than speculation, it begs the question whether the current Bitcoin frenzy constitutes a bubble," he concludes.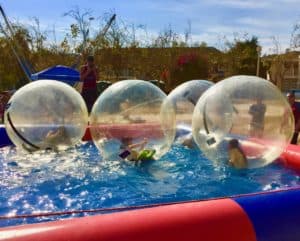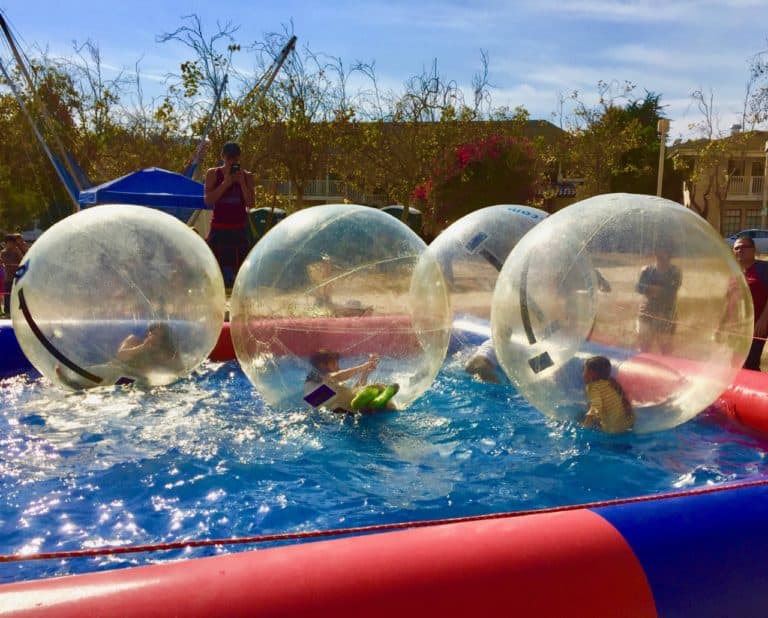 Although numerous amateur Bitcoin analysts last year on Youtube would show you a chart arguing we were only at the beginning of a bubble, this was because, van der Burgt argues, "'The "greater fool' theory plays out everywhere…The Euphoria phase is also when people start to borrow extensively to finance their investments." There were credible reports last year  that people were refinancing their houses to buy Bitcoin.
van der Burgt characterizes the current phase as one of profit-taking, "in which well-informed investors cash out before the bubble really bursts." Thereafter, says van der Burgt profit-taking will give way to "panic."
Although the price of Bitcoin nosedived in 2018 and has flatlined since, and though it may be truly 'different' than other items traded in human history, Bitcoin, says van der Burgt, is very likely, and for the time being, "overpriced."
[clickToTweet tweet="Although the price of Bitcoin nosedived in 2018 and has flatlined since, and though it may be truly 'different' than other items traded in human history, #Bitcoin is very likely, and for the time being, 'overpriced.'" quote="Although the price of Bitcoin nosedived in 2018 and has flatlined since, and though it may be truly 'different' than other items traded in human history, #Bitcoin is very likely, and for the time being, 'overpriced.'"]
---
[scribd id=380279579 key=key-mH6EzhPVGWEFoUkmI32z mode=scroll]
---
Sponsored Links by DQ Promote