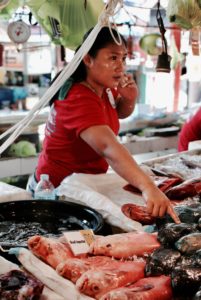 In many parts of the Philippines, you're more likely to encounter a remittance house like Western Union than a bank branch. Cash arrives from abroad, but the access to business loans and mortgages needed to build a self-sustaining economic base are hard to come by. Poverty begets poverty.
Rural banks in the Philippines, says CryptoCoinsNews, cannot even issue cheques because they cannot connect to Bancnet, the Philippines' banking intranet.
"According to the Bankgko Sentral ng Pilipinas, the central bank, 554 out of 1,634 cities and municipalities in the Philippines remain unbanked."
Crypto-visionaries and entrepreneurs have long sought to use internet-based cryptocurrency networks to extend stable capital where it has not gone before. Blockchain, a system that somewhat expensively (for a database) mathematically and immutably registers transactions in a distributed way, is seen by many as having the potential to extend infrastructure-like services through the internet to places where store front banking operations are infeasible because of poor infrastructure and the poverty of local residents.
In 2013, core developers at Bitcoin, concerned about the security of the still experimental network, rejected a young man's proposals to make Bitcoin more programmable (and vulnerable, they said). The young man, Vitalik Buterin, envisioned a decentralized "world-computer" capable of carrying and executing automated "smart contracts" that would moderate transactions based on info fed to them by "oracles."
Vitalik Buterin left Bitcoin, and with the help of 7 other co-founders, began building Ethereum, a programmable blockchain still in its testing phase.
Critics have dogged Ethereum ever since with accusations that it is an utterly weak and dangerous system. Ethereum cofounder Joseph Lubin has responded by simply calling Bitcoin "primitive."
Thanks to the billions of dollars Ethereum cofounders have raised and continue to raise via sales of various Ethereum tokens, Ethereum companies now have the money to find out.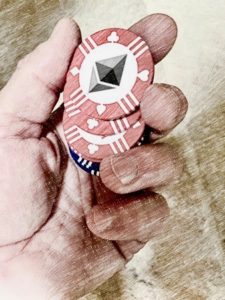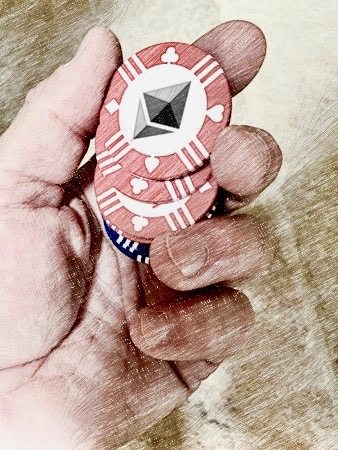 Currently, Ethereum is partnering with Union Bank in the Philippines to create a blockchain-based payment system that will settle retail purchases made by rural Philippinos using pesos.
Chair of Union Bank Dr. Justo Ortiz hopes the project will help unbanked Filipinos plug into the financial system and also help rural banks communicate with the larger banking system in the country.
According to the Philipino News Project (PNP), the pilot is being rolled out at 5 banks located on the nation's second largest island. The banks are: Mindanao Cantilan Bank, Inc. of Surigao del Sur, PR Savings Bank, City Savings Bank, FairBank, and Progressive Bank.
Executive vice president of Cantilan Bank, Tanya Hotchkiss told the PNP, that the bank has been looking for a faster system for bank-to-bank transfers.
Even though most blockchains operations are currently slower and more expensive than many legacy payment systems, Hotchkiss told the PNP that the new trial system could reduce payment transfer fees from 50-150 pesos to1 peso.
She did not say how much of the savings will be passed on to customers.
Hotchkiss also said that under the previous manual system, reconciliation took anywhere from a day to a month, and that transfers underwent 26 individual processes.
The new system will use the an enterprise blockchain protocol developed on Ethereum by ConsenSys called "Kaleido." The system is purportedly more user-friendly, "robust" and secure than previous Ethereum blockchains.
Union Bank of the Philippines also announced earlier this year that they were working with Visa to test that company's blockchain system for cross-border remittances.