The Republic of Malta has added another cryptocurrency exchange to its roster of blockchain startups based in the Mediterranean Island. BitBay, based in Poland, announced yesterday it had decided to "suspend the activity" of the exchange in its home country as it set up shop in cryptocurrency friendly Malta.
The last straw for BitBay appears to be the Polish banking system. According to the company, the last bank in Poland made a unilateral decision to cease servicing BitBay creating a problem. The relationship between the bank and BitBay ends abruptly on May 31st. No further details as to why the bank decid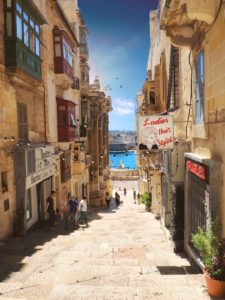 ed to stop servicing the company were provided.
BitBay stated;
"Up to the end of 31 May 2018 Users will be able to use all functions of the BitBay exchange in Poland. After this date access to the account in PLN will not be possible. All other functions of the BitBay exchange in Poland will still be active. After the expiry of the notice period, that is from 18 September 2018 Users will be able only to withdraw all of funds deposited on the account without the possibility to deposit them there once again. From 17 September 2018 the trade on the BitBay exchange in Poland will be suspended."
Users will now need to create new account with BitBay as the company reconstitutes in Malta. To help aid the transition, BitBay has published an FAQ on Facebook for users.
BitBay said it has been conducting a review of the most welcoming cryptocurrency EU jurisdiction for months now and Malta came out on top. BitBay said a "productive discussions" with government representatives meant the selection of Malta was the "best solution."
Malta, which has a bit of a checkered past, has become a bit of a hot spot for blockchain based companies. Recent legislative changes have been pursued to create a blockchain friendly ecosystem. The small country may provide a soft landing for exchanges and issuers seeking an EU country that is willing to host crypto entrepreneurs (not to mention the beaches). Perhaps the biggest success of the policy shift was the recent migration of Binance from Asia to the self proclaimed #BlockchainIsland.