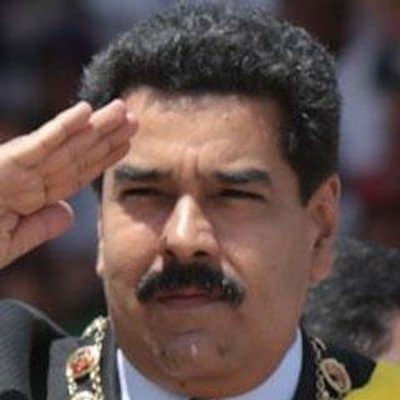 Earlier this month we reported that Venezuela tired to increase demand for its new and controversial state cryptocurrency, El Petro, by offering India a 30% discount on oil purchased with the currency.
Venezuelan officials reportedly travelled to several potentially sympathetic countries earlier this year trying to strike deals in El Petro. India was among them. Qatar was another.
In March, rumours circulated that Venezuelan officials had succeeded in getting the Indian cryptocurrency exchange Coinsecure to host the El Petro there for trading.
Venezuela also offered India a 30% discount on oil if used El Petro for the purchase.
But within weeks, the Reserve Bank of India had banned cryptocurrencies and the Coinsecure exchange was robbed of $3.5 million USD in Bitcoin.
On Monday, the Indian Foreign Minister, Sushma Swaraj, further diminished El Petro prospects when she said that India will defy US sanctions and continue to do business with both Iran and Venezuela- just not in El Petro.
"We cannot have any trade in cryptocurrency as it is banned by the Reserve Bank of India. We will see which medium we can use for trade," said Swaraj.
The minister made the comments alongside Foreign Minister of Iran, Mohammad Javad Zarif, at a joint press conference in New Delhi.
India reportedly has a long history of trade relations with Iran.
Swaraj said India would respect UN sanctions against Iran and Venezuela but not 'unilateral' and 'reactionary' sanctions imposed by individual countries.
"India follows only UN sanctions, and not unilateral sanctions by any country," she said. "We don't make our foreign policy under pressure from other countries."
The Venezuelan Maduro regime announced El Petro in 2017 and began preselling it in late February.
President Maduro claimed the new currency would be backed by oil lying in the country's Orinoco belt.
Business Standard reported that Maduro claimed to have received $735 million dollars worth of 'intent to buy' offers for El Petro within the first 20 hours of the sale.
Many have disputed the figure and have critiqued the sale as disorganized.
"The Petro reinforces our independence and economic sovereignty and will allow us to fight the greed of foreign powers that try to suffocate Venezuelan families to seize our oil," said Maduro at the time.
"El Petro is born and we are going to have total success for the welfare of Venezuela."
Critics abroad and inside Venezuela have been quick to condemn El Petro as yet another instance of economic mismanagement, even fraud, on the part of the Maduro regime.
The Financial Times reported in January that Venezuelan legislator Jorge Millán condemned the El Petro initiative. "This isn't a cryptocurrency. This is a forward sale of Venezuelan oil," he said..
"It is tailor-made for corruption."
Sponsored Links by DQ Promote