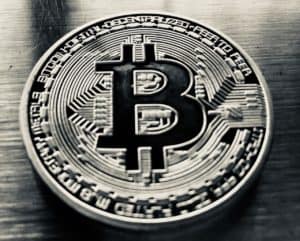 Hut 8 Mining Corp. (TSXV:HUT) (OTCQX:HUTMF) has been qualified to trade on OTC Markets  OTCQX. The cryptocurrency miner says it provides a way for investors to participate in Bitcoin minus the complexity. On March 8, 2018, Hut 8 began trading on the TSX Venture Exchange under the symbol "HUT" after completing two equity financings that raised about $100 million. Hut 8's current market cap stands at around $240 million.
"Since becoming a public company earlier this year, we have drawn tremendous interest in our cryptocurrency mining business model," said Andrew Kiguel, President and Chief Executive Officer of Hut 8. "Obtaining approval to trade on the OTCQX Best Market will provide greater exposure, accessibility and liquidity for our current and potential shareholders throughout the global investment community."
Hut 8 says it owns Bitcoin mining data-centers called BlockBoxes, purchased from Bitfury – who owns 44% of Hut 8.  Hut 8 presently owns and operates 17 BlockBoxes representing a power capacity of 18.7 MW in Drumheller, Alberta and reports it is currently installing another 40 fully-funded BlockBoxes (with a power capacity of 48 MW) in the City of Medicine Hat, Alberta. Full-scale production from the Medicine Hat facility is expected to commence in September 2018, resulting in a total of 57 BlockBoxes with an aggregate of 66.7 MW of power capacity. Crypto mining has become a very competitive and sophisticated operation now dominated by larger corporate entities.
Since kicking off their mining operations in December 2017, Hut 8 says it has mined, and continues to hold, more than 1,400 bitcoin, currently valued at approximately $13.5 million.
Kiguel says their partnership with Bitfury gives them an advantage in the crypto mining marketplace.
Hut 8 issued its first quarter 2018 financial results on May 24, 2018 and reported revenues of about $11 million, with a gross profit of $8.8 million (before depreciation).