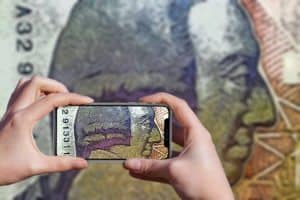 The Bank of England has launched a six week consultation to adopt a common global language on payments known as ISO 20022. The Bank notes that existing standards are fragmented and inconsistent thus complicating the important aspect of the financial industry. By creating a standard, the Bank hopes to provide clarity of messaging – not only for established payment systems but for fast emerging new systems.
In April of this year, the Bank of England approved Transferwise as the first non-bank payment service provider to join the UK payment system settling in central bank money. A harbinger of the future, Transferwise is a Fintech leader that is quickly morphing into a digital only bank providing a growing number of bank like services without shouldering the label.
Regarding the consultation, the Bank states;
"The coordinated adoption of a single standard across UK payment systems should bring many benefits for payment providers, and for the businesses and households they serve. Risk will be reduced by allowing payments to be rerouted more effectively between systems, and by standardising and improving data supporting detection of fraud and financial crime. Payments will flow more easily across international borders. Entry costs will fall, supporting competition and facilitating the development of new services for users. Richer data, including the purpose of the payment and parties involved, will help streamline compliance and reconciliation processes, and facilitate innovative data services to users. And, in aggregate form, the enhanced data will help to build up a better real time picture of economic activity and financial flows across the United Kingdom, supporting policy makers, including the Bank, in taking more informed decisions."
The UK is a well established leader in the Fintech realm. It is also a leader in the Open Banking movement. The Bank of England is just pursuing a long time theme of embracing change and innovation as opposed to buttressing entrenched processes that may protect more traditional operators.  The consultation states that "global standards for payment messaging will drive change and deliver benefits across the United Kingdom and internationally."
The consultation document is embedded below.
[scribd id=381153519 key=key-zlv9RlGB56xzgwhs8KSS mode=scroll]