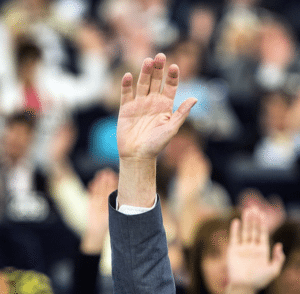 Huobi Group, a fast growing digital asset solutions provider, is now accepting listing submissions from European and Australian blockchain companies on the Huobi Autonomous Digital Asset Exchange (HADAX). On HADAX, teams may self-submit an application online to list their project for community voting. Following an assessment process to determine a project's commercial viability, compliance, and risk control, teams will then seek to capture enough votes from the community to get listed for trading.
"Earlier this year, we introduced HADAX to the world and it's been dubbed as the world's first autonomous token listing exchange," said Chern Chung, Senior Business Development Manager at Houbi Group. "After garnering such an overwhelming amount of support from the HADAX community and the hundreds of project teams who submitted for public voting, we naturally wanted to continue this competition and open it up for more people to participate."
On June 4th, the fourth round of the EU Australian edition kicked off. The new voting period ran for five days and the projects with the most votes were listed. To qualify for HADAX's special edition, projects must be incorporated / based in these two regions and have more than 70% of their team members from these regions.
HADAX says it has received submissions from hundreds of projects. Reportedly, 29 projects made it to the public voting process, with the top project harnessing more than 90 millions votes – which seems like a lot... After three rounds of voting, 9 projects were voted up for listing.
"HADAX aims to solve the biggest issues faced by both centralized and decentralized exchanges, which include lack of token variety, quality, and low liquidity," said  Chung. "Since launching Huobi HADAX, we saw more than 50% of activity on the platform being attributed to Europe and Australia, which was what initially gave birth to this EU-AU Edition."
Huobi says Europe and Australia are two top rated regions for high quality blockchain projects in a relatively crypto friendly environment.

If you are interesting in applying, you may indicate your interest here. Include the wording "Europe & Australia Edition" to indicate interest towards this edition

Sponsored Links by DQ Promote