"I don't really see Ethereum's pre-sale being an ICO."
And thus begins one of the latest videos posted by widely-respected cryptocurrency commentator, writer and technologist Andreas Antonopoulos on his YouTube site.
Ether was issued as a genuine utility token, Antonopoulos believes,  and not as a security.
The announcement is significant as "the crypto space" digests important comments made last week by William Hinman, Corporate Finance Director at the Securities and Exchange Commission (SEC), who said the agency does not regard Ether, the Ethereum network's native token, as a security.
Capital raised by Ethereum-based tokens has led to the creation of a multi-billion dollar network of startups working to make Ethereum, its 'decentralized applications' and other token projects viable.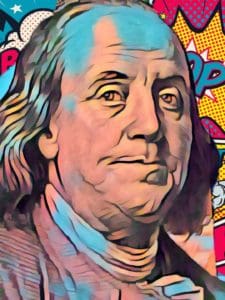 But critics have claimed that huge money raised in the speculative frenzy surrounding ICOs (initial coin offerings) has made weak and undeveloped companies rich before they even have a prototype.
In many cases, slower -maybe too slow- and ponderous business-building procedures and capital raises have been replaced by sudden profusions of spectacular wealth funneled directly to young developers with big ideas and little experience.
Antonopoulos is known for his magnanimous abstention from squabbles and soap operatics in crypto, but the issue of whether or not ethers are securities is less than petty.
Some, like former Wall Street risk analyst and Bitcoiner Tone Vays, have claimed that the Ethereum network's only real use case is, "the issuing of unlicensed, unregistered securities to unqualified investors."
Through creation portals, the Ethereum network allows anyone to create an ERC-20 or ERC-721 token that can subsequently be traded using ethers across the Ethereum network- in many cases at a profit or loss on cryptocurrency exchanges.
To date, according to the Etherscan 'block explorer,' 93 423 ERC-20 tokens have been created.
It is difficult to say how many of these tokens are actually circulating on exchanges and how many were created as an exercise.
While Antonopulos admits that "99.99% percent (of ICOs) are either outright scams or are indistinguishable from outright scams and will fail miserably and return nothing…" he believes they've had an important disruptive effect.
"Simultaneously, ICOs are the most radical and impactful development in fundraising of the last hundred years. They will fundamentally transform fundraising worldwide…will break down enormous barrriers…will create enormous liquidity and flexibility and will make this an international market that ultimately undermines the Palo Alto VCs right up the road…"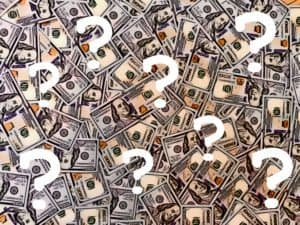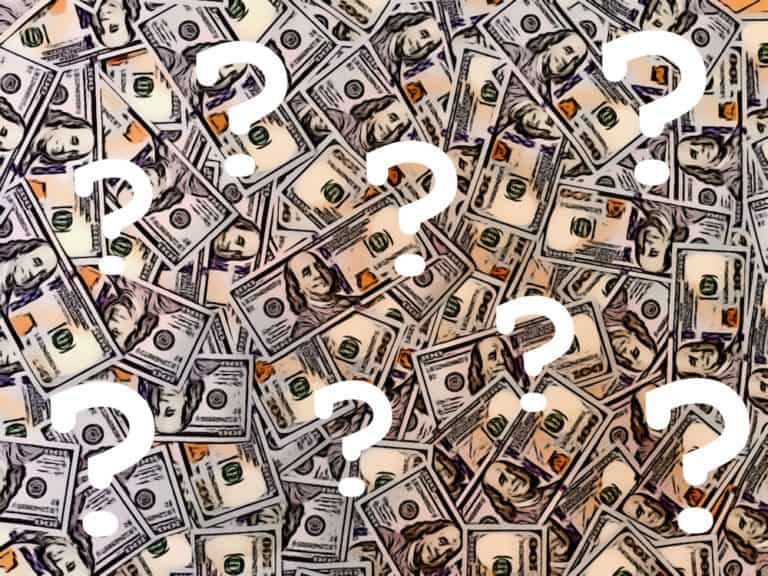 Antonopoulos more or less buys the idea that the creation of ether by a team of seven founders, some of whom were experienced business people and all of whom witnessed astronomical returns in Bitcoin, had nothing to do with personally profiting from a token sale:
"I think Ethereum probably has one of the best arguments as to its role as a utility token rather than a security…Unlike many of the other fundraisers that have happened with many other start ups, Ethereum isn't really a start up. It's not a company. There is no company and there are no shares or equity or registration. There's a foundation but that foundation is a Swiss non-profit and you certainly don't get shares in that foundation or in future profits."
It is unclear why a non-profit would need to relocate from Toronto to Zug, but I digress.
Antonopoulos seems, at least, to agree with Vays on Ethereum's main use case:
"Ethereum also has a specific role as a platform and that platform has been the platform for all the other ICOs…the token, ether, is…used to pay for gas (transaction fees)…ether is how you control the use of resources on the Ethereum platform…for running smart contracts, for doing transactions…"
A rather frustrated securities defense lawyer, Jason Seibert, disagrees with Antonopoulos's classiffication.
---
Seibert spoke on a marathon Youtube broadcast hosted by Tone Vays last weekend, in which he claimed that Ethereum tokens were pre-sold a full year in advance of the creation of the Ethereum foundation.
"One of the disturbing things here is the SEC failed to grasp what was sold and what is being sold as an ICO…they're saying that these companies are selling digital assets and the digital asset isn't a security itself, and that is a fundamental mistake, and it ignores the reality of the transaction completely.

They're not selling the digital asset. They're selling an investment contract. For example, Tezos. Did Tezos actually sell a tezzie? No, they sold an ERC-20 contract. That's a separate contract. They sold…a promise to give a tezzie…that's the security…a contract.

It's only after the network is launched…(that these) utility tokens…even exist." Until then, said Siebert, the ERC-20 token is a securities contract. There has to be that line drawn of what's being sold today.

None of these things are utility tokens because none of these goddamn things exist to begin with.

Ethereum started their sale July 22nd, 2014. They ended their sale Sept 2nd, 2014. And the genesis block of the Ethereum network didn't launch until July 30th, 2015."
Siebert also took issue with SEC claims that the Ethereum network, like the Bitcoin network, is 'sufficiently decentralized':
'I mean how they can come to a summary argument that there is no control or no heads that direct the way Ethereum runs is absolutely risible. Of course, there's guidance and there's management control of Ethereum."
Siebert also described the fiduciary responsibility that comes along with investment contracts, which in many cases has gone out the window in favour of bacchanalian spending sprees of newly-raised funds.
Although Antonopoulos regards ICO fundraising as a messy but freeing process, Vays, a veteran of the Wall Street Crash of 2008, has repeatedly warned about a dangerous bubble being created.
Legitimate tech companies that seek to raise funds through traditional means are at risk of being crushed in their initial phases, says Vays, by weak and undeveloped companies made of hype that are temporarily flush with cash.
Cryptocurrency exchanges, too, says Vays, that do not create their own exchange tokens risk being outpaced by those engaging in a wanton process of "printing their own money."
When Antonopoulos claims that ICO's create, a "new model that allows any company anywhere to raise money from any investor anywhere…connecting everyone in this massive new market…creating a massive surge of money," does he in any way succumb to the Keynsian fallacy outlined in Jimmy Song's latest article?:
Economic activity by itself doesn't tell you anything… The aggregate numbers simply don't mean very much because they have at best a very weak correlation with the actual value added.

Sponsored