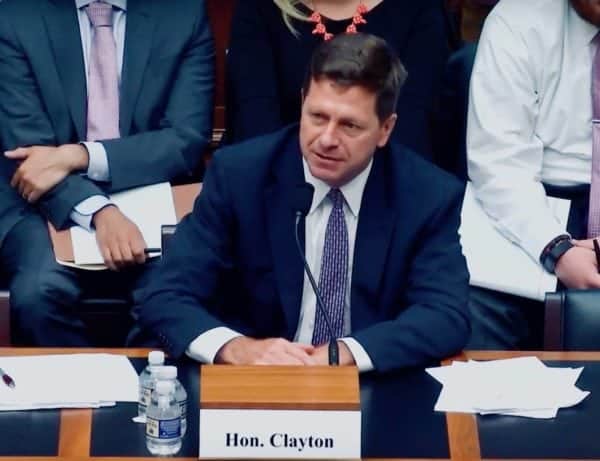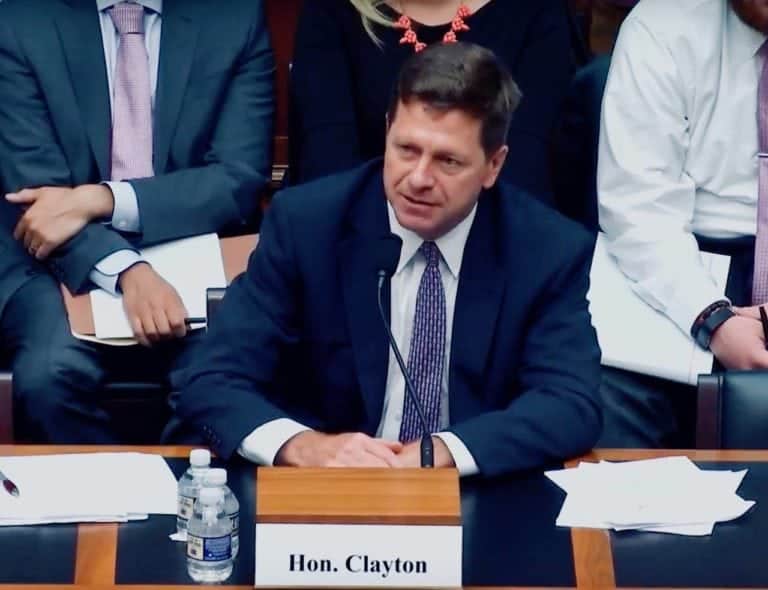 Earlier this month, the crypto markets quivered with repressed joy and moved higher when Securities and Exchange Commission (SEC) Director of Corporate Finance, William Hinman, declared that Ethereum is not a security. ETH advocates breathed a sigh of relief. Hinman stated;
"And putting aside the fundraising that accompanied the creation of Ether, based on my understanding of the present state of Ether, the Ethereum network and its decentralized structure, current offers and sales of Ether are not securities transactions. And, as with Bitcoin, applying the disclosure regime of the federal securities laws to current transactions in Ether would seem to add little value."
So while the issuance of ETH remains in question, Ether, Hinman declared, is not a security.
Of course, Hinman's comments were delivered with all of the mandatory and quite standard disclaimers that he was speaking his own mind and his words should not be misconstrued as actual policy. In brief, don't bank on it – at least not yet.
Last week, SEC Commissioner was visiting with the folks at the House Financial Services Committee once again. While CI has not had the chance to review the entire discussion, prepared remarks submitted by Chair Clayton provided additional insight into the direction of the Commission. It is typical for witnesses to submit testimony that is longer than actual opening statements. Within the submitted comments, Chair Clayton stated;
"Overall, I believe the Commission is taking a balanced regulatory approach to distributed ledger technology (and FinTech more generally) that both fosters innovation and protects investors.  For example, in the area of ICOs, the Commission issued a Report of Investigation in July 2017 regarding the application of the federal securities laws to those products.[28]  Our Corporation Finance Division Director recently further outlined the approach staff takes to evaluate whether a digital asset is a security.[29]  Our staff meets regularly with entrepreneurs and market professionals interested in developing new and innovative investment products in compliance with the federal securities laws." [emphasis added]
The SEC understands the nuanced impact of public comments. The footnote (29) is a direct reference to Hinman's statements on Ethereum.
Jesse Overall, a securities attorney with Clifford Chance and a CI contributor, clarified the meaning;
"Chairman Clayton's remarks imply that the views enunciated in Director Hinman's speech represent the SEC's thinking as an agency, rather than the purely personal views of Director Hinman as an individual. By removing this key uncertainty from the equation, market participants can now take comfort in the fact that they have a reliable road map for navigating the SEC regulatory maze in the digital asset space."
There are still many unresolved questions regarding the emerging industry of digital assets and security token issuance. New issuers clearly must file for an appropriate exemption for any ICO that solicits funds from US investors. But by shedding further light on the ICO market the SEC may be indicating there is light at the end of the enforcement action tunnel. Recently, other representatives from the SEC has taken a more innovation friendly tone to security tokens.
For the moment, this means if you are considering launching an ICO it is best to reach out to the SEC and ask questions. And if you have a decent attorney, ask them to speak on your behalf.
Testimony on "Oversight of the U.S. Securities and Exchange Commission" by SEC Chair Jay Clayton is below.
---
[scribd id=382464510 key=key-64prhypfRqxkXDkc6tIo mode=scroll]

Sponsored