The streets of Tehran filled with protestors yesterday as citizens vented frustration about declining economic conditions and the steady devaluation of the country's currency, the rial.
A composite of videos from social media posted by Radio Free Europe shows mainly male protesters standing behind burning barricades, coughing and fleeing from tear gas shot by police.
The protestors occupied Tehran's Grand Bazaar and reportedly taunted shopkeepers there for not joining them, calling them "cowards."
While the official exchange rate of rials-to-US dollars sits on at around 46 000-to-1 on international markets, US dollars are very hard to come by in Iran, and currently sell at about twice that rate on the Iranian black market, at around 90 000 rials.
The economic situation in Iran was already weak and plagued by stories that local banks have been teetering on the edge of insolvency.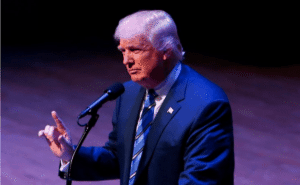 Things worsened markedly in May when President Donald Trump cancelled the Iran Nuclear Deal, much to the chagrin of European partners in the deal. Angela Merkel, Emmanuel Macron and Boris Johnson all travelled to the US to urge Trump to stay the course, and denounced him when he didn't.
Opponents of the deal believed it was too soft on Iran.
Dissolution of the deal produced widespread anxiety among Iranians who fear that crippling sanctions on the country will be restored.
Seemingly intractable inflation in Iran has meant that prices on consumer goods have doubled in the country over the past year.
People have tried various means of 'exiting their positions' and hedging against the rial's inflation as increased isolation leads to declining supplies of foreign currencies in the country.
Foreign companies that do business with the US, fearing fallout, are reportedly closing their doors and leaving the country, taking with them their much-needed foreign currencies.
Many Iranians have attempted to stabilize their reserves by buying cryptocurrencies like Bitcoin and foreign currencies on black markets, often at a steep markup, a tactic increasingly frowned upon by Iranian authorities.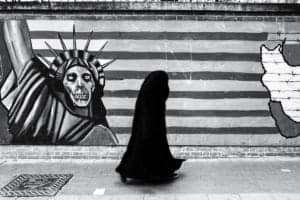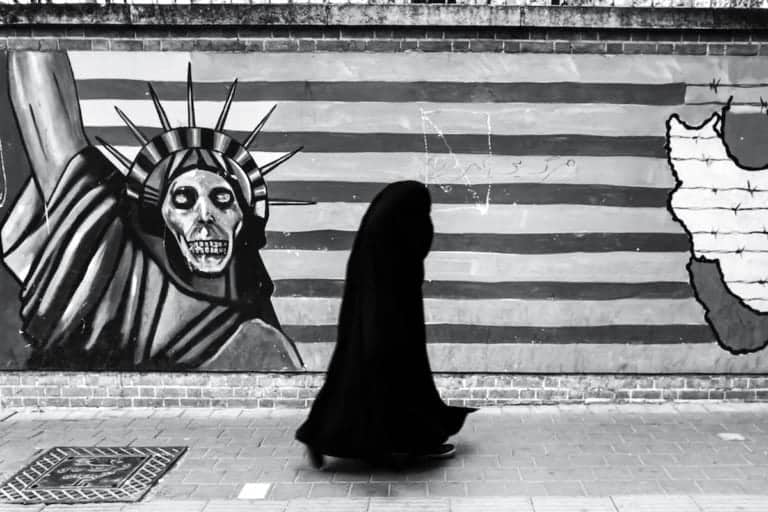 Police have been patrolling exchanges to ensure that none are unofficially selling US dollars.

Grand Ayatollah Nasser Makarem Shirazi, a senior Iranian cleric, recently called for the execution of black market money sellers. "Several key money changers should be put on trial for spreading corruption on earth and executed according to Islamic principles," he said.

A check of the site LocalBitcoins (Iran) shows that 23 people are still selling Bitcoins through that service, but a bitcoin won't come cheap:

Today, an American will pay around $6200 for a Bitcoin, but an Iranian will pay $13 000.

[clickToTweet tweet="Today, an American will pay around $6200 for a #Bitcoin, but an Iranian will pay $13 000." quote="Today, an American will pay around $6200 for a #Bitcoin, but an Iranian will pay $13 000."]

Sponsored Links by DQ Promote