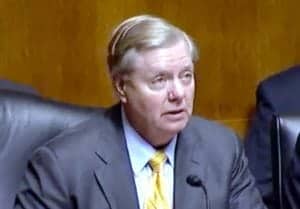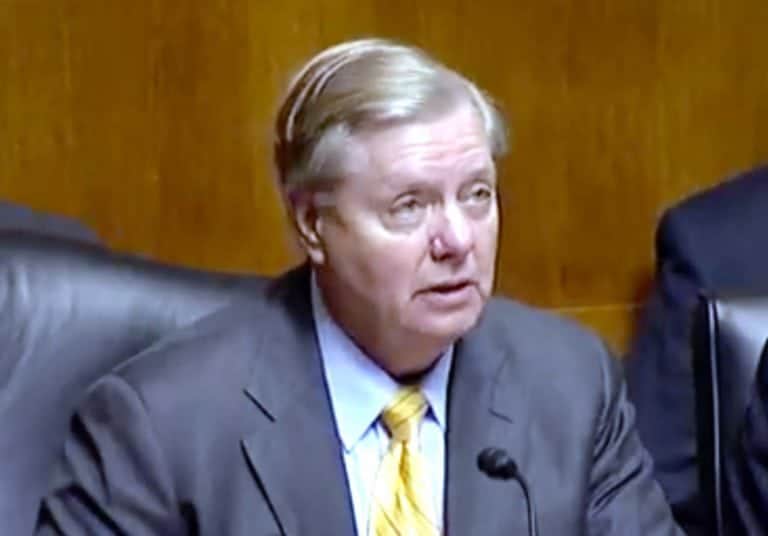 Three experts told the US Senate Subcommittee on Crime and Terrorism Tuesday that shell companies currencies now pose a "significant" threat and virtual currencies and "emerging" threat to the integrity of political processes in the US.
This was the 8th hearing on election interference held by the subcommittee since last year. And though only two of thirteen members were in attendance: Republican Chairperson Senator Lindsey Graham of South Carolina and Democrat Senator Sheldon Whitehouse of Rhode Island, the two Senators described a series of robust efforts they have undertaken, along with Republican Senator Charles Grassley from Iowa, who was also present, to protect elections in the US.
Senator Graham began the the proceedings.
"We're not talking enough about (foreign interference in American democracy)," he said. "It's going to happen, probably already has happened. And the good news is there's legislation we can enact pretty quickly if we chose to to make it easier to stop this."
Senator Whitehouse then went on to recount testimony he drew from Facebook CEO Mark Zuckerberg when he testified before the Senate Judiciary Committee on Data Protection in April.
Whitehouse said he asked Zuckerberg about what Facebook was doing to ensure foreign actors could not place ads aimed at influencing US election outcomes on the platform.
Zuckerberg claimed that Facebook would require all individuals placing political ads to produce valid ID, but, according to Whitehouse, said the company, "would not look behind a shell corporation to determine the…identity of the actual buyer."
Whitehouse said that the problem of being deceived by shell companies goes beyond the private sector. "The Federal Election Commission and other campaign finance regulators are no better equipped to detect foreign identity laundering in US elections," he said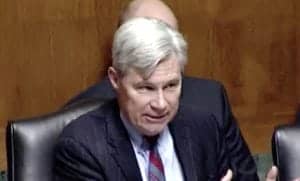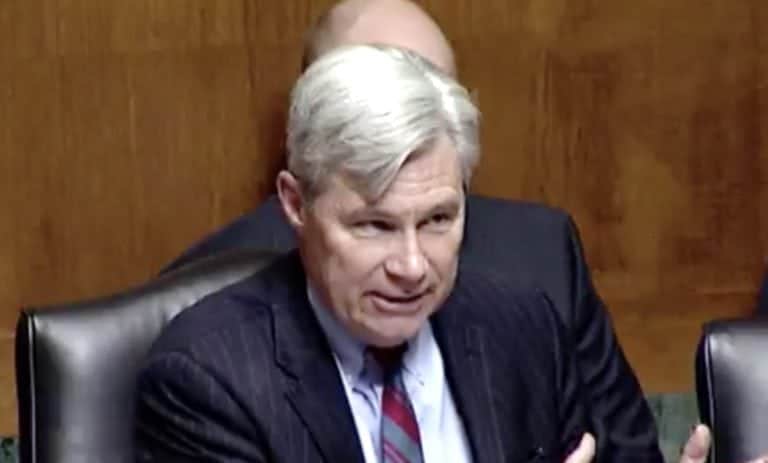 Ineffective disclosure laws in the US, said Whitehouse, allow shell companies to essentially flourish in the jurisdiction and engage easily in illegal election spending.
"Quite simply, Vladimir Putin and his oligarchs can use the exact same tactics American special interests use to spend anonymous money in our elections and secure influence."
He quoted Ken Wainstein, Homeland Security adviser to President George W. Bush, who once said that it was "critical to enforce" prevention of election interference in the US by foreign actors.
"But we don't," said Whitehouse, "and part of it is because we don't look through shell corporations to see who's really there."
Whitehouse said he was pleased to have introduced, along with Senators Graham and Grassley, two pieces of legislation proposed to increase transparency in the matter: "The Shell Company Abuse Act," and the "Stop Secret Foreign Interference in Elections Act."
The Shell Company Abuse Act, said Whitehouse, "targets the cadre of professionals who help establish these new shell companies," and would make it a felony to aid in the set up of any shell company found to have aided in compromising the US elections infrastructure.
The Stop Secret Foreign Interference in Elections Act would require executives of companies engaged in elections spending to certify that none of the money spent was of foreign origin.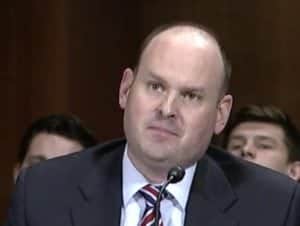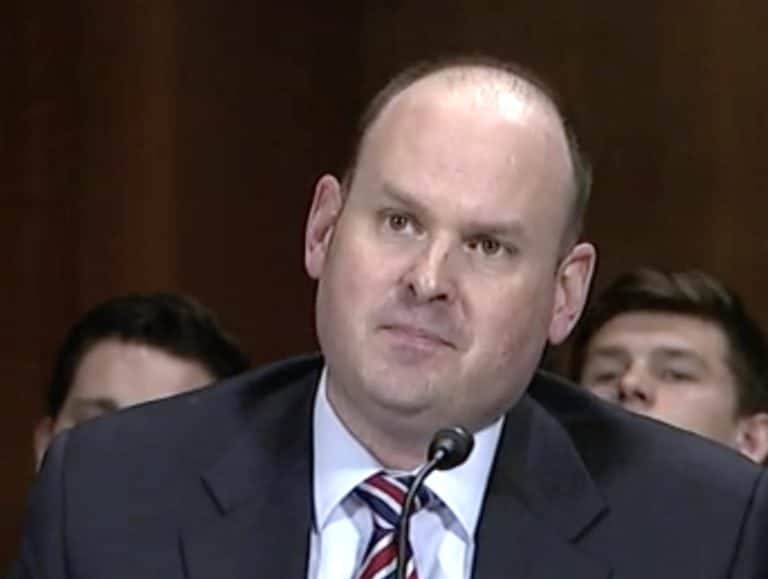 Senator Whitehouse also expressed appreciation to Chairman Grassley for his support of the Title Corporation, "probably the broadest shell corporations measure before congress right now, focussed on elections spending, but also on not having America be the haven for criminals and kleptocrats around the world."
The first panelist was David Murray, Vice President of Product Development at the Financial Integrity Network in Washington, DC. Murray was previously involved, said Graham, "in all aspects of financial integrity policy at the (US) Treasury Department…"
The next speaker was Scott Dueweke, Director of Identity And Secure Transactions at DarkTower in Washington DC, an experienced advisor on blockchain and cryptocurrencies and money transmission.
The third and final speaker was Sheila Krumholz, Executive Director at the Center for Responsive Politics in Washington DC, a group that minds election spending in the US and publishes the data on their website, "OpenSecrets.org."
Murray began by stating that foreign interference in US elections is a "critical security threat":
"The United States remains vulnerable to foreign interference…in part because of critical gaps in our financial transparency regime."

"Among low-tech options," for interference, said Murray, "anonymous corporations are the leading threat. Among high-tech options, virtual currencies are an emerging one."
Murray said Russia's 2016, "covert influence campaign" to corrupt the US presidential election were, "the boldest yet…" and presented a significant escalation…compared to previous operations…" in a campaign of "active measures" to advance "Soviet policy objectives" across the globe that began in earnest in 1984.
Obscuring the interference is essential, Murray said, and shadowy shell corps aid in that regard. "Covert influence requires dark funding in order to remain covert." In order Machinations must not lead back to the Kremlin, said Murray, and so Russian spies, among other things, used accounts linked to stolen and fake identities.
Murray said that virtual currencies represent an emerging threat that could be used, "to thwart US election laws…because they promote anonymity and ireversible settlement, two traits that are attractive to criminals."
"The absence of a financial intermediary makes it easier for a foreign adversary to conceal its location outside the US."
Murray said that it is essential for US authorities to prevent rather than pursue justice after the fact. He advised a ban on anonymous companies in the US.

He also recommended stopping a bill recently introduced in congress that would allow company beneficiaries to delay identifying themselves to the banks they do business with.

He also recommended that, "…the Financial Crimes Enforcement Network (FinCEN) should require financial institutions to report (all) international funds transfers…As soon as possible."

Sponsored Links by DQ Promote