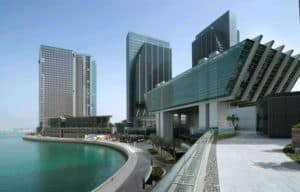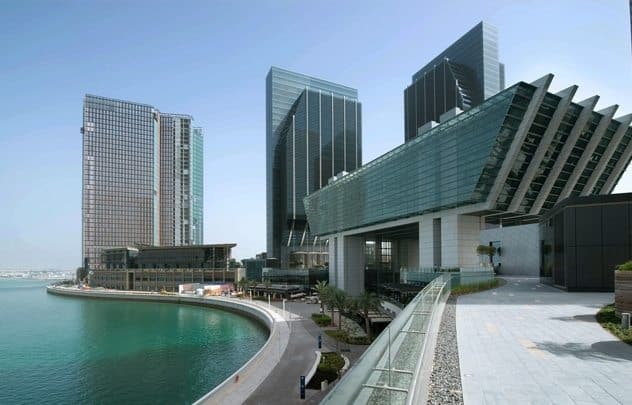 The Financial Services Regulatory Authority (FSRA) of the Abu Dhabi Global Market (ADGM) and its CEO Richard Teng have been very active in the blockchain and virtual currency spaces of late.
Fresh on the heels of an announcement earlier this week that the FSRA / ADGM has signed a fintech cooperative agreement with the Hong Kong Monetary Authority (which involves a pact to attempt development of a blockchain for trade settlement), the FDSR has announced finalization of its "crypto asset regulatory framework."
The ADGM sought feedback from the public at the end of May and said that response was, "very positive, with local and global respondents highlighting the comprehensive nature of the proposed regulatory framework."
The new rules will govern virtual currency exchanges, custodians and "other intermediaries" operating in the Abu Dhabi Global Market free zone, a release from the ADGM claims.
The framework will also, "address the full range of risks associated with crypto asset activities, including risks relating to money laundering and financial crime, consumer protection, (and) technology governance…"
A regulation guidance document can be found here.
One noteworthy feature of the regulations is that so-called "utility tokens" are classed in the regulations as "assets."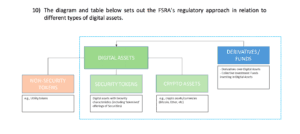 Prominent ICO (Initial Coin Offering) and Ethereum critic and former Wall Street risk analyst Tone Vays has dismissed the notion of a utility token sold on the pretense that it will one day have utility on a future network while it is sold today to fundraise and primarily traded speculatively on exchanges in the meantime.
"That's like shopping on Amazon with Amazon stock, " he said.
Richard Teng, the Chief Executive Officer of FSRA of ADGM, said in the latest ADGM release on the new regs:
"We are encouraged by the significant global and regional interest from exchanges, custodians, intermediaries and other institutions to our crypto spot regulatory framework. Globally, responsible crypto asset players are seeking a regulatory regime upholding high standards that foster market confidence. By introducing a comprehensive and best-in-class regulatory framework, the FSRA is taking a leading role in instilling proper governance, oversight and transparency over crypto asset activities, positioning ADGM as a destination of choice for crypto asset players. Our engagement with fellow global regulators also validated our position that the key risks highlighted have to be addressed for crypto assets to be more widely accepted and institutionalised."
CI reported at the end of April on the consultation process that went into finalizing the framework, which Teng called, "he most comprehensive regime proposed by global regulators so far."

Sponsored Links by DQ Promote