The Securities and Exchange Commission (SEC) has voted to adopt amendments to the "smaller reporting company" (SRC) definition. This change is designed to expand the number of companies that qualify for certain scaled disclosure accommodations thus making it easier (and perhaps less expensive) to comply
SEC Chairman Jay Clayton has consistently said one of his main goals is to make it easier for companies to access capital – especially for smaller firms;
"I want our public capital markets to be a place where smaller companies can thrive and thereby provide our Main Street investors with more access to investing options where our public company disclosure rules and protections apply," said Clayton.  "Expanding the smaller reporting company definition recognizes that a one size regulatory structure for public companies does not fit all.  These amendments to the existing SRC compliance structure bring that structure more in line with the size and scope of smaller companies while maintaining our long-standing approach to investor protection in our public capital markets.  Both smaller companies — where the option to join our public markets will be more attractive — and Main Street investors — who will have more investment options — should benefit."
The new definition allows a company with less than $250 million of public float to provide scaled disclosures, as compared to the $75 million threshold under the prior definition.  The new rules also expand the definition to include companies with less than $100 million in annual revenues if they also have either no public float or a public float that is less than $700 million.
This reflects a change from the revenue test in the prior definition, which allowed companies to provide scaled disclosure only if they had no public float and less than $50 million in annual revenues.  The rules will become effective 60 days after publication in the Federal Register.
The amendments do not change the threshold in the "accelerated filer" definition that requires, among other things, that filers provide the auditor's attestation of management's assessment of internal control over financial reporting. SEC staff will be reviewing this going forward.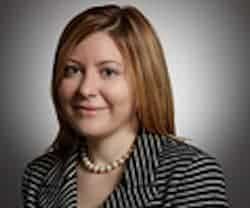 Anna Pinedo, a securities attorney and partner at the law firm of Mayer Brown, commented on the rule changes;
"Today's amendments to the definition of smaller reporting company are a welcome change that will allow many companies to benefit from scaled disclosure.  Although it is disappointing that the Commission deferred addressing the auditor attestation requirement triggering thresholds, action on the SRC definition was long overdue."
Sponsored Links by DQ Promote