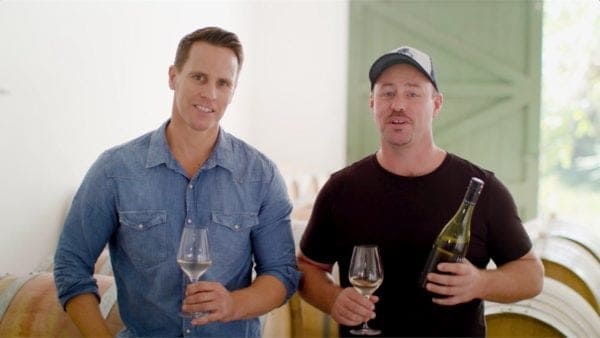 According to a note from Snowball Effect – a leading Kiwi crowdfunding platform, since New Zealand's crowdfunding legislation was passed in 2014, the local industry as a whole has raised a combined $66.3 million across all equity crowdfunding offers. At the top of list is Invivo Wines.
The previous holder of the top spot was financial services provider Squirrel Group, made up of Squirrel Mortgages, Squirrel Money and TenanSee, who raised $3.4 million from 176 investments in mixed retail and wholesale offers. The offer is currently live on Snowball Effect with a few days remaining for investors to back the firm.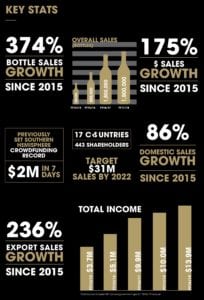 Invivo Wines is New Zealand's largest equity crowdfunded company having first launched an equity raise in 2015. With their latest round, Invivo has now received more than $4 million from over 687 investors through a combination of equity crowdfunding and wholesale investments. The offer has been lead managed by Miro Capital Advisory, with the online portion being hosted on Snowball Effect while the offline portion is said to have involved the participation of several leading NZX Firms.
Invivo Wine's co-founder Tim Lightbourne says the crowdfunding offer consists of a similar mix of everyday consumers who love the brand and would like to become part of the Invivo story, and wholesale investors who have made significant investments.
"Our previous equity crowdfunding exercise in 2015 with Snowball Effect, made records at the time, and we're pleased to see such a positive response from the public once again," says Lightbourne. "Based on the company's latest valuation, those that invested in Invivo Wines in 2015 have seen their share price jump 140 per cent, along with the opportunity to attend a couple of fun AGMs."
Lightbourne's partner and co-founder Rob Cameron says that this latest round of investment will be used for driving further growth of Invivo's current range and creating new opportunities.
"Our Graham Norton range has been hugely popular and in the latest 12 weeks sales data makes up five per cent of all New Zealand wine sales in the UK. Graham's range now includes a sauvignon blanc, rosé, shiraz and prosecco, so we'll be looking to support those products even more. We're also planning to expand into the US through a new celebrity collaboration, and build on the opportunities in Australia, the UK and Ireland, all while growing our team and our domestic market through our New Zealand partner, Lion."
Since Invivo's previous crowdfunding exercise in 2015, the company's sales have reportedly increased from $3.7 million to a projected $13.9 million this financial year.

Have a crowdfunding offering you'd like to share? Submit an offering for consideration using our Submit a Tip form and we may share it on our site!

Sponsored