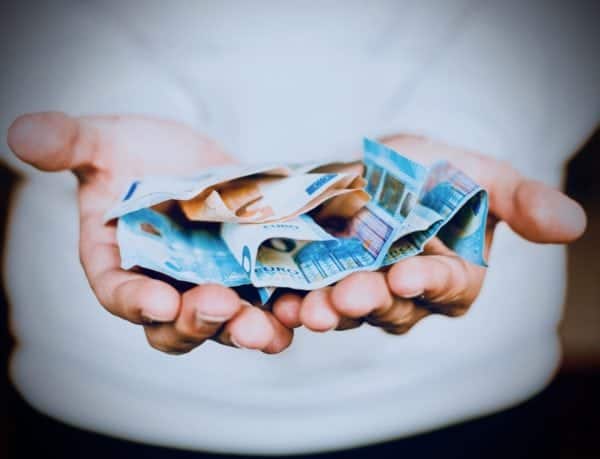 A couple of months back during the Crypto Invest Summit in Los Angeles at a private dinner, I happened to find myself sitting next to Alan Safahi, CEO and founder of ZED Network based in Canada. I was intrigued about his blockchain based company and forthcoming (at that time) initial coin offering (ICO). ZED is in the midst of an ICO for accredited investors only and Safahi was super confident he will have absolutely no problem at all in raising the money he needs to get ZED Network up and running.
ZED Network is a "compliance-friendly solution" for money transfer operators (MTOs). Basically, ZED is targeting the money remittance industry, a sector of finance which is pretty huge. According to the World Bank, in 2018 remittances to developing countries with low-to-middle incomes will be around $466 billion. But globally, that number jumps to $616 billion. Not a small amount.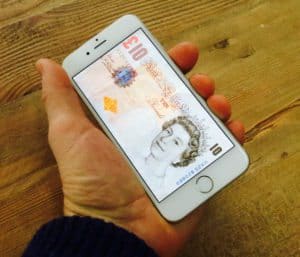 Yet much of this market is still largely anchored in the past or, at best, tied to expensive services that claim to be tech friendly but frequently fall short.
The World Economic Forum partly explains the current environment;
"Western Union and the three other largest money transfer operators (MTOs) account for approximately 25% of global remittance volumes. The remaining 75% is processed by thousands of small to mid-size MTOs which are hampered in their ability to scale owing to resource and latency constraints, illiquidity and a growing reluctance from banks to service smaller MTOs due to compliance overheads and moves to reduce the risk of their portfolios."
ZED is targeting that 75% by offering a cryptocurrency based "remittance in a box" solution. And unlike SWIFT, no need to depend on banks. ZED is tackling an existing network that is huge and streamlining the process by incorporating distributed ledger technology.
[clickToTweet tweet="ZED Network is offering a cryptocurrency based 'remittance in a box' solution … unlike SWIFT, no need to depend on banks #Blockchain" quote="ZED Network is offering a cryptocurrency based 'remittance in a box' solution … unlike SWIFT, no need to depend on banks #Blockchain"]
Bill Gates wrote about remittances in an Op-Ed on WaPo some years ago stating;
"If the transaction costs on remittances worldwide were cut from an average of 10 percent to an average of 5 percent, it would unlock $15 billion a year in poor countries."
If you think about it for about ten seconds, it starts to make sense.
Disrupting SWIFT
Much of the world is underbanked or not banked at all. Unlike wealthy countries, much of the population in developing countries must tolerate poor financial services along with high fees. ZED Network may be able to address an important element of this underbanked population. Money transfers that are faster, more secure, and less expensive, can be a boon for the global underbanked.
Last month, I caught up with Safahi to discuss ZED Network. Our discussion is shared below.
---

How did you come up with the concept for the ZED network? You have been in the small business finance for long time.
Alan Safahi: I launched a small digital Money Transfer Operator (MTO) in Canada called ZipZap which was very successful and was getting good user adoption. We were approached by a number of other MTOs in the US and Canada asking if they could license our apps to use for their own clients.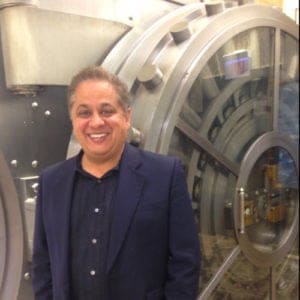 We looked at the value proposition and costs and couldn't make the numbers work with a typical licensing partnership.  Plus, our mission was to reduce remittance costs not add to it!
It wasn't until the popularity of tokens and ICOs in 2017 that we were able come up with a plan to license a comprehensive white label solution to the MTOs at no cost that the idea just took off.
Which countries are you targeting for your service? Where is the most opportunity?
Alan Safahi: Most remittances are from developed countries to developing countries as migrant workers send money home to their loved ones back home.
We are therefore initially targeting Sender MTOs in Canada, US, UK / EU and Receiver MTOs in dozens of receiving countries in Asia, LATAM, Africa and Middle East.
Aren't you competing with some pretty big players? Traditional money transfer firms and emerging Fintechs? What is your competitive advantage?
Alan Safahi: We connect two licensed MTOs in the same way that SWIFT connects two banks but we do it faster, cheaper, and more transparently!
We are not competing with the traditional money transfer companies nor emerging Fintech players – we actually partner with them to help them reduce costs, increase speed, and enhance user experience.
The only potential competitor is Ripple (where I served as a Board Member and an Advisor to the CEO ).  While Ripple targets large banks and Tier-1 MTOs, like Western Union and MoneyGram, we target Tier-2 and 3 MTOs that actually need our service a lot more and will not be able to create their own Blockchain solution or currency at anytime in the foreseeable future.
How will ZED scale? Who are you partnering with?
Alan Safahi: We are constantly being approached by dozens of MTOs that are referred to us by the industry leaders who have heard about ZED through our advisors and general word of mouth so it has been all organic growth so far.
We are also benefiting from the "Network Effect" of each MTO adding to the value of the network and enticing others to join.
We recently completed a couple of partnership deals that we will announce shortly that will ensure our continued leadership in the space.
You are in the midst of an initial coin offering. How is this progressing? How much do you expect to raise? Who is backing ZED globally? Accredited Investors only?
Alan Safahi: We are launching a $20 million Pre-Sale to Accredited Investors on June 30-Aug 30 and hope to launch a Public Sale sometime next year (after SEC approval).
Yes.  We  accept investments from accredited investors in the US, Canada, and a few other countries with similar designations (I.E. Australia, Brazil, EU, Israel, Singapore, UK) as well as all investors from dozens of other countries except the ones on the Prohibited / Sanctioned  countries list.
What are your thoughts on the emerging blockchain ecosystem. Will DLT live up to the hype?
Alan Safahi: I am a believer in the Blockchain revolution and the power to transform our lives in every aspect imaginable. I believe there are many different applications across all industries that require different platforms.
For ZED, we felt that Stellar Distributed Ledger which was purpose built for remittances, was the best fit but there will likely be hundreds of platforms in the future, supporting tens of thousands of tokens that will have the greatest impact on our lives since the advent of the internet itself.
[clickToTweet tweet="'I am a believer in the #Blockchain revolution and the power to transform our lives in every aspect imaginable. I believe there are many different applications across all industries that require different platforms'" quote="'I am a believer in the #Blockchain revolution and the power to transform our lives in every aspect imaginable. I believe there are many different applications across all industries that require different platforms'"]