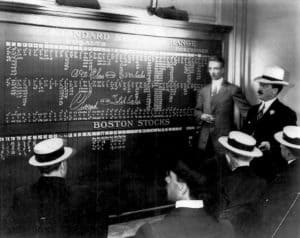 The US House of Representatives passed the "Main Street Growth Act" (H.R. 5877) yesterday. The bill was passed on a voice vote indicating solid bipartisan support.
Sponsored by Representative Tom Emmer of Minnesota, the bill amends the Securities Exchange Act of 1934 to allow for the registration of venture exchanges with the Securities and Exchange Commission to provide a venue that is tailored to the needs of small and emerging growth companies and allows qualifying companies a venue in which their securities can trade.
Per the bill:
"A venture exchange ' may only constitute, maintain, or provide a market place or facilities for bringing together purchasers and sellers of venture securities"
The language of the bill also includes the possibility of a creation of an "Office of Venture Exchanges within the Commission's Division of Trading and Markets."
Of course, the bill not migrates over to the Senate for discussion and much of the language may change.
See the most recent version of the bill embedded below.
[scribd id=383624401 key=key-wgntkBNhxyhdGp915KF1 mode=scroll]