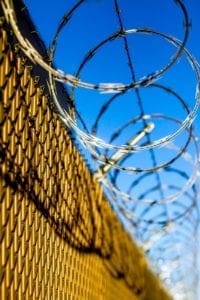 A Los Angeles LocalBitcoins seller who plead guilty to running an unregistered money transmission business and laundering drug money for bitcoins has been sentenced to a- year-plus-one-day's imprisonment.
In addition to completing three years' probation and paying a fine of $20 000, former stockbroker and real estate investor Theresa Tetley will also forfeit 40 bitcoins, $292 264 dollars in cash and, "25 assorted gold bars that were the proceeds of her illegal activity," a Monday release from the US Attorney's Office states.
Tetley is the first LocalBitcoins seller to be charged with illegal money transmission and laundering in California. Undercover officers say Tetley repeatedly turned a blind eye to intimations they made during sting operations that the bitcoins she was trading were linked to the sale of drugs.
Records show that, for almost five years leading up her arrest in the Fall of 2017, Tetley was a prolific bitcoins trader at LocalBitcoins, an online escrow service that loosely connects independent buyers and sellers of bitcoins.
Prosecutors claimed that Tetley regularly met with clients in public places such as restaurants and coffee shops to exchange bitcoins for large envelopes of cash and vice versa.
They also claimed Tetley laundered $6 million dollars for an alleged Dark Net drug dealer, David Farber.
One of Tetley's lawyers, Brian Klein, told the Los Angeles Times that the team is pleased with Tetley's one year sentence, which is significantly shorter than the sentence of 30 months proposed by federal prosecutors.
http://www.latimes.com/business/la-fi-bitcoin-sentencing-20180709-story.html
The investigation into Tetley's conduct was managed jointly by the Drug Enforcement Administration and IRS Criminal Investigation.