Ahoy! Last time we heard from Plutus the app and debit card platform has secured $1 million in a crowdsale in 2016 (before the crowdsale craze) with the intent of creating a streamlined payment system using blockchain. Now, nearly two year later, the fintech platform named for Greek god of wealth, has initiated a bounty program with a $3,000 jackpot and rewards of $500 for identifying bugs such as bypassing the login process. Who deserves the bounty? Not this time, Boba Fett.
Plutus' App and debit card aims to allow cryptocurrencies to be spent contactlessly in stores and its digital exchange platform exchanges crypto for pounds and euros. The Plutus DEX platform is a P2P exchange system where customers can swap pounds and euros for Bitcoin, Ether or Pluton and vice versa.
[clickToTweet tweet="Crypto Booty for Identifying Bugs! @PlutusIT Tap & Pay using #Bitcoin #Ether on #Blockchain " quote="Crypto Booty for Identifying Bugs! @PlutusIT Tap & Pay using #Bitcoin #Ether on #Blockchain "]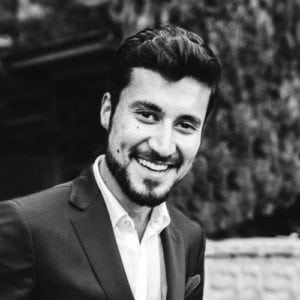 "We are reaching out to the world's hackers and tech enthusiasts to help us ensure the integrity of a revolutionary App and card that will allow you to spend your cryptocurrency at 40 million stores across the world," Plutus CEO and founder Danial Daychopan. "The bounty programme and jackpot are our appreciation of the hard work and time spent in identifying bugs."
The bounty programme creates another layer of security which benefits the crypto community by offering rewards for identifying bugs.
Details on the crypto booty: A jackpot of $3,000 to be paid in Pluton, the house digital currency,  and rewards of up to $500, also paid in Pluton, will be offered for the identification and notification of qualifying bugs such as interference interaction, accessing other user sessions and bypassing login processes. Plutus will also offer a minimum $100 reward for the identification of smaller vulnerabilities that do not meet the severity criteria but improve overall security.
"We are confident that the introduction of a bounty programme will appeal to our communities and become an integral part of our security systems that will ensure the integrity of a system that allows you to spend cryptocurrencies safely at over 40 million outlets across the globe," added Daychopan.
Security has been central to the development of Plutus' ideas, leading to the creation of its push-only system and purchases which are verified using the Bitcoin and Ethereum blockchains, secured by what the platforms reports as "the most powerful distributed computing networks in the world."
Customers can top up their Plutus app or debit card with Bitcoin, Ether or even Pluton to spend anywhere. The PlutusDEX platform exchanges the crypto to sterling or euros as soon as the payment is made, and the merchant gets paid immediately without additional fees, according to the platform.