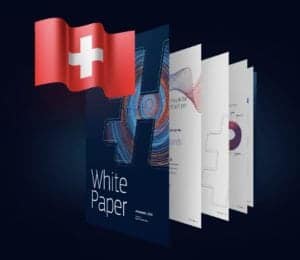 The #MetaHash team has announced that is has successfully been examined by the Swiss Financial Market Supervisory Authority (FINMA) which has officially concluded that the #MetaHashCoin (#MHC) will be recognized as money of general utility with payment functions. This is the first cryptocurrency to be reviewed by FINMA to receive such a qualification. MetaHashCoin is in the midst of a public sale.
In early 2018, FINMA published initial coin offering (ICO) Guidance. The effort was part of an initiative to provide clarity in a sector of finance that is booming in Switzerland. A presentation from March that was delivered in partnership with the Crypto Valley Association, helps to better understand the FINMA regulatory process.
#MetaHash explains that the process to receive approval took several months due to the relatively new nature of the regulatory structure. To aid in the process, MetaHash worked with legal, regulatory and tax advisors such as KPMG AG, Wenger & Vieli AG, Sadis & Goldberg LLP, etc.
#MetaHash said this recognition is a "big step towards a more transparent, standardized and trustworthy public sales practice, as it clearly indicates the preference to have the product live before the start of the ICO, as in the #MetaHash case."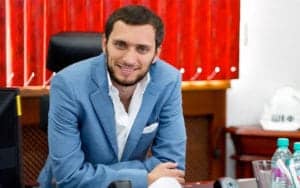 Anton Agranovsky, co-founder of #MetaHash said that in the beginning many governments were suspicious of crypto and Fintech in general. But this is changing.
"From the very beginning, our strategic approach has been based on legal compliance and the launch of a network that first works to adapt to official regulations, and we are proud that this long journey has made it possible to achieve recognition of FINMA – huge news for #MetaHash, but also for the entire industry ".
#MetaHash claims to be the fastest (validation rate under 3 seconds – performance is over 50,000 TPS) and most secure cryptocurrency in the world. The MainNet opened on June 29th and the public ICO is ongoing. According to the site, 920,000,000 #MHC will be distributed during the first ICO round with the value of 1 #MHC fixed at 0.0391 USD and a cap set at $35,972,000.
The #MetaHash White Paper states:
"The low speed, closed nature of blockchain networks, and their inability to interact with each other, are the real problems slowing down the development of this technology in general. #MetaHash is designed to create a single solution that allows blockchain systems of the future to unite into a single decentralized network, capable of recording each and every transaction."
In effect, #MetaHash is challenging other established blockchain based networks such as Ethereum.
Participants may forge MHC (not mine) and does not require hardware with high computing power, such as ASICs or video cards.
Have a crowdfunding offering you'd like to share? Submit an offering for consideration using our Submit a Tip form and we may share it on our site!