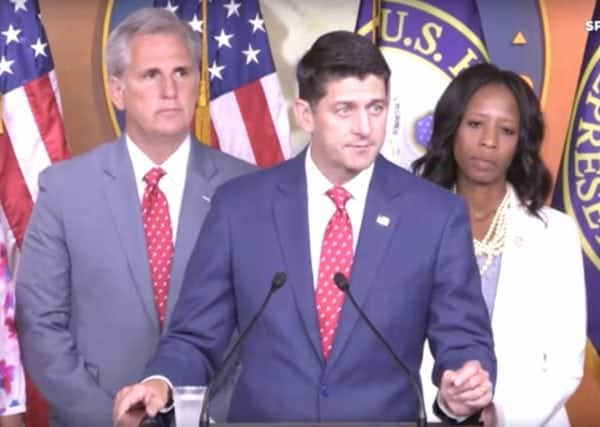 As was expected – the "JOBS and Investor Confidence Act of 2018," also being branded as the JOBS Act 3.0, passed the House this week in a nearly unanimous act of legislation that rarely happens on Capitol Hill. The bill is actually a compendium of 32 individual acts of legislation that have been bundled together. Now the legislation migrates over to the Senate which has committed to holding a vote on the legislation sometime this fall.
The Act is designed to aid smaller business, entrepreneurs, and access to capital. Some of the law changes included in the bill is the fix of the definition of an accredited investor and the law enabling venture exchanges. There is also a crowdfunding amendment that is part of the legislation.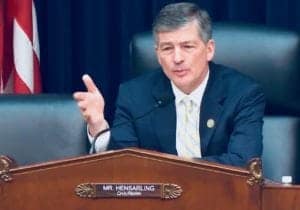 The House Financial Services Committee Chair Jeb Hensarling, who was critical in putting the legislation together, said the bill will help to sustain 3% economic growth and keep the US competitive with China.
"By helping entrepreneurs access the capital they need to launch their companies and to go and stay public, this bill ensures that America's garages have fewer old cars and more new startups," said Hensarling.
Complimenting Chair Hensarling, House Speaker Paul Ryan stated;
"[the Act] will cut down on regulations that are holding back small businesses and start-ups. It's the third piece in a line of critical bipartisan bills aimed at creating jobs, unlocking innovation, and driving growth. This will help us sustain the positive growth that we are already seeing. And this all gets us back to creating an environment where entrepreneurs can succeed and workers can get ahead."
House Majority Leader Kevin McCarthy, who may end up in the Speaker's seat once House Speaker Ryan retires, said;
"Chairman Hensarling has proven time and again that he cares about crafting bipartisan solutions for entrepreneurs… The JOBS Act 3.0 is the latest evidence of this House's commitment to expanding opportunity for American workers and investors."
The Act is the type of legislation that has become a rarity in recent years. It was not that long ago when members of Congress worked to forge agreements based on compromise but during recent administrations the friction between the two parties has made crafting passable legislation difficult. On the topic of helping small business and entrepreneurs this is policy area that both parties should concur.

Now the language heads over to the Senate, a body of Congress that has become known more for what they can't accomplish than what they can. Senate Majority Leader Mitch McConnell will now be tasked with pulling enough votes together to get the Act to the President's desk hopefully before the end of the year. Earlier this week, the White House issued a statement complimenting the House on its work on the legislation.

Sponsored Links by DQ Promote