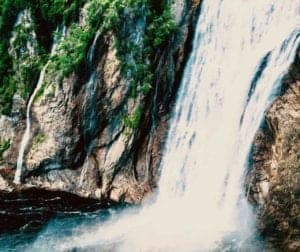 The Province of Quebec's energy regulator, Régie de l'énergie will continue to allow Hydro Quebec to charge cryptocurrency mining companies double the standard electricity rate until the province finalizes how to regulate the new industry, The Montreal Gazette reports.
Hearings to regulate the new sector are scheduled to begin in August, and crypto mining firms registered in the province of Quebec before June 6th, 2018 can continue paying the standard rate.
Attracted by Quebec hydro rates (the lowest in North America) and the province's stable business environment, crypto mining firms have reportedly been flocking to the region and deluging Hydro Quebec with requests for industrial power.
Hydro Quebec claims that provision of power to the more than 300 firms requesting it would eat up 18,000 megawatts of the system's total 37,000 megawatt output.
According to Hydro Quebec CEO Eric Martel, "hundreds" of requests for power began pouring into his offices in the early months of 2018.
"There's a real craze for Quebec," Martel told Bloomberg in an interview from Montreal. "I've got new LinkedIn friends from Russia, China and many other places. The phone has been ringing off the hook."
Martel relates his mandate to protect residents and existing industry from potential system overload. "There are limits to what we can do. I have a huge network with lots of capacity, but I cannot host the entire planet."
The decision by the Régie de l'énergie states:
"The Régie considers that the rates and conditions…will ensure the security of electricity supply in the particular context of massive, sudden, unexpected and simultaneous demands for the use of blockchain technology, including mining cryptocurrencies."
Martel told Bloomberg that he has also been taking calls from, "the 10 biggest names in data centres globally," like Google and Amazon, who are also interested in setting up or expanding their more conventional computing centres in the province.

Energy in Quebec, says Martel, is, "99 percent renewable," an attractive prospect for companies interested in green marketing.

Nevertheless, planned expansion of conventional data centres in Quebec is expected to triple their load on the power grid- from 350 to 1000 megawatts by 2020.

And though mining cryptocurrencies can prove lucrative for owners of large mining farms, these largely automated operations typically employ few people.

Sponsored Links by DQ Promote