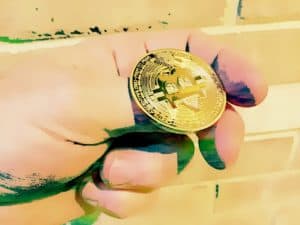 The Winkelvoss Bitcoin Trust ETF was denied the ability to publicly trade today by the Securities and Exchange Commission (SEC). The order filed by the SEC was part of an ongoing saga that stems from way back in 2016 when Bats BZX Exchange requested a rule change to trade shares in the Bitcoin Trust.
In 2017, the request was denied but a petition was filed for Commission review.
As part of the review, the SEC said it was concerned with investor protection and the potential for fraud noting that much of Bitcoin was traded on unregulated "venues," or cryptocurrency exchanges, that "trade only digital assets." The SEC was clearly concerned about the potential for manipulation of the most widely held digital currency in a marketplace that largely takes place outside the US.
While the denial by the SEC may be swimming against the tide, the Feds did not close the door entirely noting that;
"Over time, regulated bitcoin-related markets may continue to grow and develop. For example, existing or newly created bitcoin futures markets may achieve significant size, and an ETP listing exchange may be able to demonstrate in a proposed rule change that it will be able to address the risk of fraud and manipulation by sharing surveillance information with a regulated market of significant size related to bitcoin, as well as, where appropriate, with the spot markets underlying relevant bitcoin derivatives. Should these circumstances develop, or conditions otherwise change in a manner that affects the Exchange Act analysis, the Commission would then have the opportunity to consider whether a bitcoin ETP would be consistent with the requirements of the Exchange Act."
Following the refusal to trade the Winkelvoss Bitcoin Trust ETF, SEC Commissioner Hester Peirce published a powerful statement of dissent – apparently the only Commissioner willing to take a stand against the decision to deny the BTC ETF.
The document is an interesting insight into the thought process of the Commission and its nagging concerns.
ETF Winkelvoss Bitcoin Trust SEC 34-83723 by CrowdfundInsider on Scribd