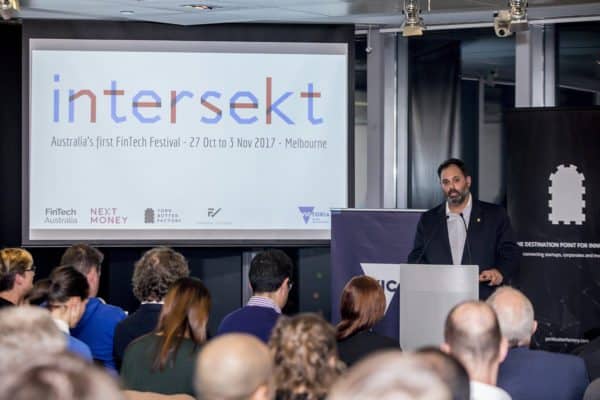 FinTech Australia CEO Brad Kitsche expects this year's annual event to be huge in comparison to last few years. The touchstone conference Intersekt will be adding an extra day and will seek to bring in the participation of all Australian Fintech firms.
As part of the event, FinTech Australia is partnering with EY on a "curated investor matching" program. Additionally, FinTech Australia will be launching the EY FinTech Census, an Open Banking campaign.
Intersekt 2018 is said to be the largest gathering of Australian Fintech startups, scale ups, hubs, accelerators, policymakers, regulators, investors and advisors, in the country. Now in its 3rd year, the event will explore what is unique about the Australian Fintech ecosystem and what the opportunity is for Australian Fintechs in the global market. This will be a full stack event covering all areas of financial innovation.
Key themes for this year's conference:
Blockchain as a FinTech economic enabler  – Agtech, Medtech, Mining, FMCG and more;
The role of Challenger banks in the FinTech Ecosystem;
Open data and The Growth of RealTech (Real Estate and property);
Open Banking – Australia's opportunity to learn from overseas experiences and lead the world ;
Australia as a leader in  global superannuation and the role of Fintech;
Cryptocurrency – trends, markets and what is its effect on the global economy and what is the social impact;
How is Fintech impacting the future of work?;
Resourcing and growing our Fintech Startups through connections, skills and thought leadership;
Insurtech: a major competitive force in insurance;
The importance of Regtech in the Fintech Ecosystem;
FinTech Australia has also set aside the Thursday, 1st and Friday 2nd November to host satellite events for the conference. Where possible, they will work with Austrade and delegations to arrange meetings with policy makers, regulators or other bespoke activities. The main event will take place Monday, October 29 – 31 in Melbourne, Australia.