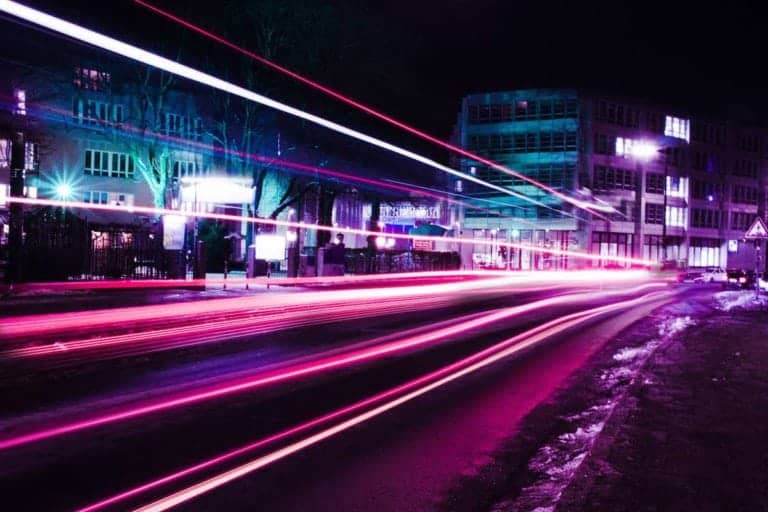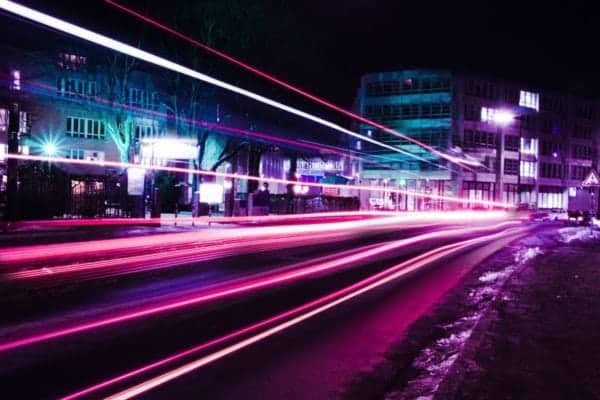 Hedera Hashgraph, a super fast iteration of distributed ledger technology (DLT or blockchain) has raised $100 million from both institutions and high net worth individuals. The new funding round is said to have delivered a whopping $6 billion valuation to the emerging Fintech firm. Management, and about two-thirds of the employees, have invested over $10 million in the recent round – all on the same terms as the outside money.
Hedera says it plans to launch their network and start giving early access to some partners within the next month. Numerous distributed applications (Dapps) are already being developed for the platform. Hedera says they are making great progress on their platform and are close to being featured complete. Public APIs are expected to launch within the next two months. While there are several other Fintech firms seeking to create a version of blockchain that can actually handle enterprise demands today and grow into a robust network, Hedera says they are at a different level of maturity than their competitors.
Hedera's white paper indicates that tests (using Amazon AWS m4.4xLarge instances) delivered throughput speeds of almost 500,000 transactions per second. This is without sharding, a tech that will fuel performance even further. Hedera expects to incorporate sharding in the near future.
The company adds that their governing body, the Hedera Hashgraph Council will consist of some very big global firms. They are aiming to have 39 charter members and to date they have Letters of Intent from 19 different organizations from a disperse geography. Hedera says their governing terms ensure no single member, or small group of members, will have undue influence over the body as a whole. The names of the council members are expected to be published soon.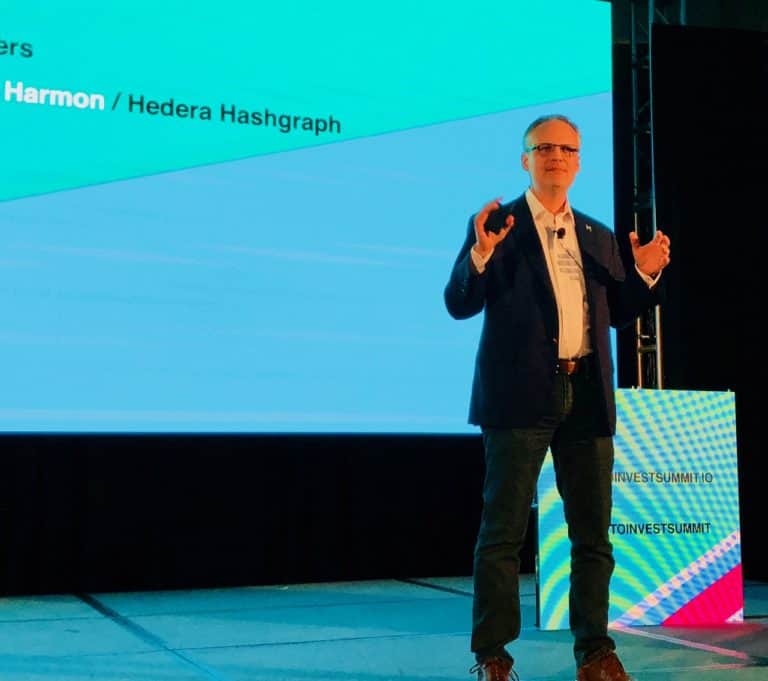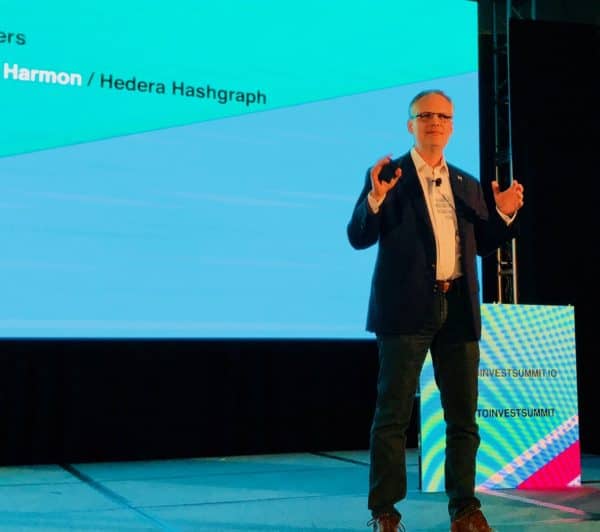 Mance Harmon, CEO of Hedera, explained to CI why this funding round represented a solid affirmation of their vision and progress;
"This is a validation both in investor's belief in our technology and model, and also in the progress we have made on development of the platform," said Harmon. "We are close to being "feature complete" with the first three network services: cryptocurrency, file storage, and our Solidity virtual machine. And we continue to invent enhancements of the protocol, putting greater distance between us and anyone tempted to try to follow. We believe this puts us quite a bit further along in our development than most companies at this stage of their fundraising."
Harmon added that they are in this for the "long haul." He said that for himself, and co-founder Leemon Baird, the majority of their tokens vest in four to six years, a significantly longer restriction than any other employee or investor.
"Leemon and I have been business partners for over 25 years, and we plan to focus on, and invest in Hedera for the long term."
Harmon explained that Hedera was seeing tremendous demand for their super fast network in what he described as "the fastest and most secure public ledger available, but also the most feature-rich for developers looking to build highly distributed apps."
Baird acknowledged the important role the developer community and said it will continue to be vital to their growth.
"We will be providing opportunities for developers to earn tokens as we roll out the network throughout the year," shared Baird.
Tom Trowbridge, President of Hedera, said their crowdsale will open to the community under the same terms offered in this funding round. Trowbridge added that Hedera would not be where they are today without the support of their community.
"This clearly demonstrates our long-term belief in, and commitment to the growth of, Hedera."
The crowdsale is limited accredited investors and is raising $20 million under Reg D 506c.
CI asked Harmon where Hedera expects to be in a few years from now. Not holding back, Harmon said they have a big vision to become the "world's fastest, most secure, most decentralized, and most stable, enterprise-grade public ledger."
"We believe the speed at which our platform operates and our low cost will catalyze entirely new classes of decentralized applications, as well as new business models.  We believe the platform will ultimately be used to process billions or trillions of dollars of value," Harmon stated.
He added that they assume the network will be attacked as well – which is pretty much a given for any big network – but was confident in Hedera's resilience.
"The hashgraph algorithm for the first time achieves the theoretical limit of what can be achieved in a secure distributed consensus algorithm.   With this building block, we are building the most secure, enterprise-grade platform in the market," Harmon said.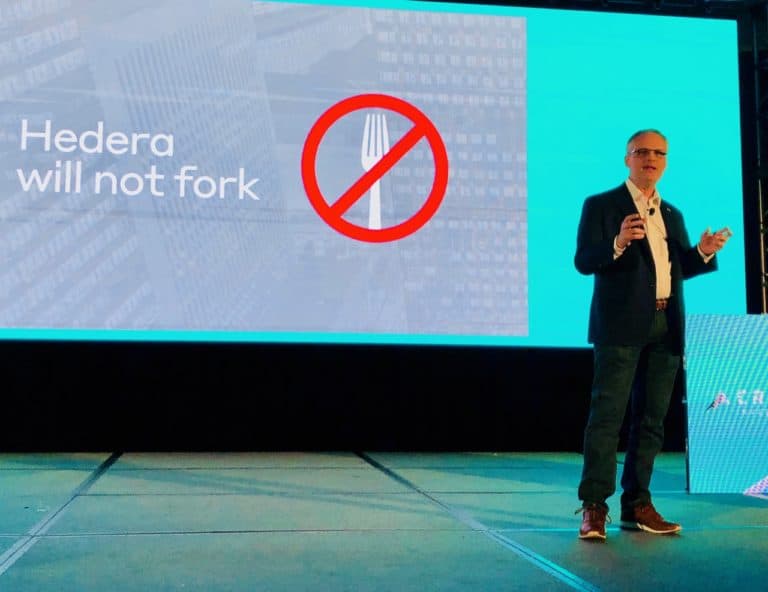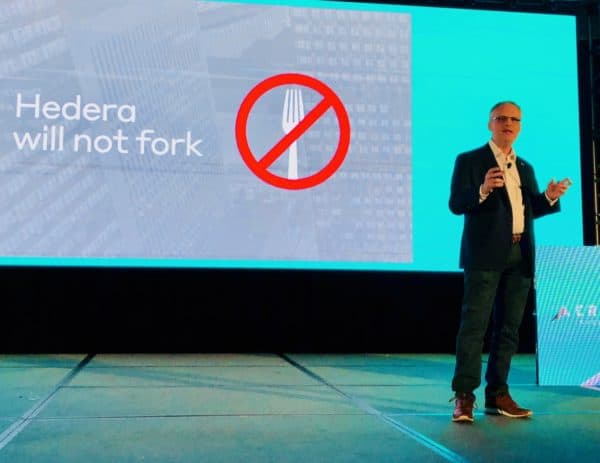 Harmon boldly predicted that Hedera will lead in DLT globally;
"We aim to have the most decentralized governance model in the world, with governing members spread across every continent and every major industry.  And finally, we aim to create a global community where developers will have complete ownership and discretion over the licensing of their apps, on top of a platform with a transparent codebase, yet is guaranteed to be stable."
Harmon reaffirmed that Hedera is making a guarantee to the market that their platform will not fork (split into a competing platform and cryptocurrency).
"This combination of properties will help to usher in mainstream adoption of distributed ledger technology, and Hedera will lead the way as the first enterprise-grade platform in the market.  And perhaps most importantly, our goal is to eliminate the need for many trusted third parties, putting control back in the hands of users at the very moment they are most hungry for that control.  In three years time we expect Hedera to be the recognized platform for enterprise-grade, mission-critical distributed ledger applications."
In October, an inaugural Hashgraph developer conference, will take place in Dallas, Texas. Simultaneously, a global hackathon will kick off in Dallas, Tel Aviv, London, Singapore and Sao Paulo.

Have a crowdfunding offering you'd like to share? Submit an offering for consideration using our Submit a Tip form and we may share it on our site!

Sponsored Links by DQ Promote