Prospa, a leading online lender to small businesses in Australia, has been named a Best Employer in the AON Hewitt Best Employers program for the second year running. Prospa has scaled from startup to medium-sized high-growth business, while maintaining a culture that "nurtures talent, fosters collaboration and communication, and drives performance and development."
Prospa says the accreditation looks at a number of factors, such as agility within the business, staff benefits and new hire turnover, in order to determine whether a business is of Best Employer status. Reportedly, Prospa was awarded the status this year due to its strong and ongoing commitment to its team, customers and overall company culture.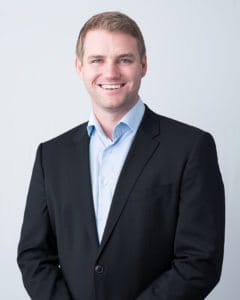 Beau Bertoli, joint CEO of Prospa, said that being recognized two years in a row is phenomenal and very humbling.
"We've created a culture that is purpose led and encourages our people to bring their best every day. Our team take a lot of pride in their achievements but this is top of the list: being amongst the best places to work in Australia/New Zealand. Over our six-year history we have experienced exponential growth, we now have  just under 200 (197) staff members, to the point of being named the fastest-growing company in APAC. We understand how important it is to remain agile and relevant. That starts with our values and desire to challenge the status-quo and truly understand our customers' needs, right through to the way we strategically plan, resource our business and the methodologies we use."
Bertoli added that engagement is key to a high performance culture. Engaged employees are more likely to give discretionary effort and have genuine care for the organisation itself.
"It's their passion and dedication to Prospa that has fuelled our success," said Bertoli
Sponsored Links by DQ Promote