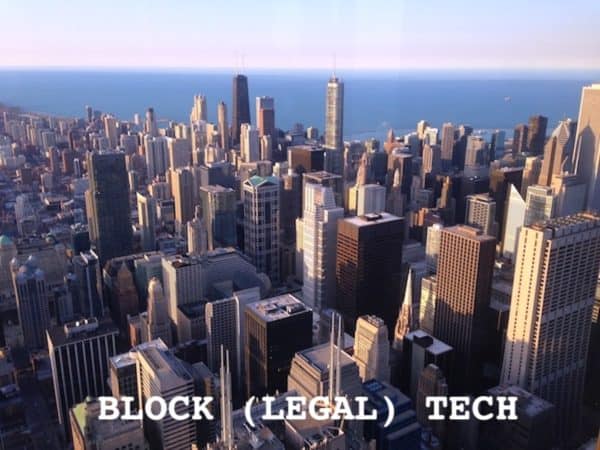 This week, at an event in Chicago that focused on legal questions swirling around the emerging cryptocurrency industry, FinCEN Director Kenneth Blanco delivered a much anticipated speech regarding his agency's thoughts on digital assets and virtual currencies.
FinCEN is part of the US Department of Treasury and plays an important enforcement role both domestically and abroad. FinCEN is tasked with collecting data on financial transactions in order to address illicit activity such as criminal acts or terrorist financing. Recently, there has been much discussion, both inside the beltway and beyond, regarding digital currency and the perceived utilization on the dark web and other nefarious activities. So FinCEN's opinion counts a lot.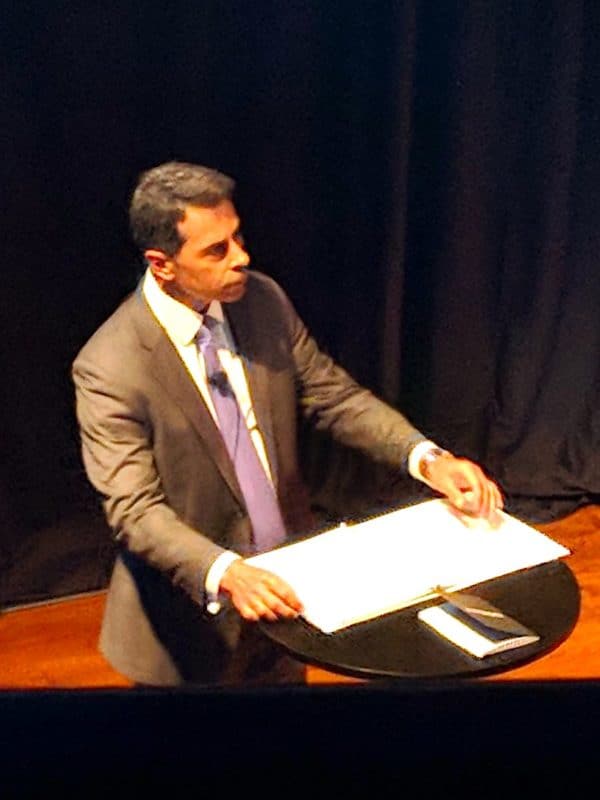 In a speech to participants of the 2018 Chicago-Kent Block (Legal) Tech Conference, Blanco shared how FINCEN is approaching virtual currency and financial innovation (Fintech) in general. Blanco said that innovation can be a great thing, providing consumers with better services but, as we all know, "financial crime evolves right along with it."
"Virtual currency is an example of both aspects," stated Blanco. " Major money services businesses are looking at how to incorporate blockchain payments to expedite remittances to locations around the world.  But like any payment system or medium of exchange, virtual currency has the potential to be exploited for money laundering and other illicit finance.  Nobody here today wants to see innovative products and services misused to support terrorism, facilitate child exploitation, or become another vehicle for criminals to carry out fraud, identity theft, corruption, or extortion.  There are already too many victims out there who may never be made whole again, and harm can be done with devastatingly increasing speed, breadth, and obscurity in the digital world."
Blanco said their role is to protect and secure the financial system against those who seek to misuse it.
Regarding the utilization of virtual currency, Blanco outlined the current regulatory environment;
"In short, individuals and entities engaged in the business of accepting and transmitting physical currency or convertible virtual currency from one person to another or to another location are money transmitters subject to the AML/CFT requirements of the BSA [Bank Secrecy Act] and its implementing regulations.  To comply with these obligations, virtual currency money transmitters are required to (1) register with FinCEN as a money services business, (2) develop, implement, and maintain an AML program designed "to prevent the [MSB] from being used to facilitate money laundering and terrorist finance," and (3) establish recordkeeping, and reporting measures, including filing Suspicious Activity Reports (SARs) and Currency Transaction Reports (CTRs). It is important to understand that these requirements apply equally to domestic and foreign-located convertible virtual currency money transmitters, even if the foreign located entity has no physical presence in the United States, as long as it does business in whole or substantial part within the United States."
[clickToTweet tweet="FinCEN has noticed some compliance shortcomings when it comes to virtual currencies #Crypto #Cryptocurrencies" quote="FinCEN has noticed some compliance shortcomings when it comes to virtual currencies #Crypto #Cryptocurrencies"]
Avoiding questions out of fear of the answer is not a good strategy, said Blanco.  Financial services adopting Fintech must be aware of their existing responsibilities and guard against vulnerabilities.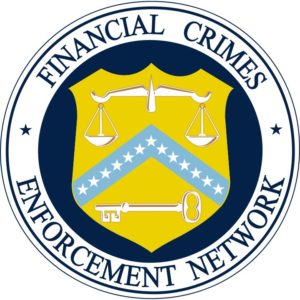 Regarding examinations, Blanco said they have "noticed some compliance shortcomings."
" … our examinations have included a wide array of virtual currency businesses:  virtual currency trading platforms, administrators, virtual currency kiosk (or ATM) companies, crypto-precious metals dealers, and individual peer-to-peer exchangers.  We have focused on both registered and unregistered exchanges. This variety is important because, whether a business is operating as an individual peer-to-peer exchanger of one virtual currency, or a large, multi-national trading platform offering numerous virtual currencies, we expect you to comply with your AML/CFT regulatory obligations."
Blanco shared that FinCEN now receives over 1500 SARs [suspicious activity reports] each month involving virtual currency. These originate from both industry participants and traditional finance. FinCEN sees the industry developing new techniques to help uncover unscrupulous acts and they are keenly interested in these innovations.
[clickToTweet tweet="FinCEN now receives over 1500 SARs each month involving virtual currency #Cryptocurrency" quote="FinCEN now receives over 1500 SARs each month involving virtual currency #Cryptocurrency"]
CI had the opportunity to speak with Joshua Klayman, a prominent attorney engaged in the cryptocurrency / blockchain industry. Klayman was invited to speak at the event and she had the opportunity to listen to Blanco's speech and fireside chat that followed. Klayman told CI;
"I, and in my view, many others in attendance at Chicago-Kent Law School's all day #BlockLegalTech event yesterday greatly appreciated FinCEN Director Blanco's willingness to address the audience with prepared remarks and a fireside chat format. My understanding is that Director Blanco, and others from FinCEN, were in the audience for other "Ted-style" talks and panels. In my view, that is significant. Director Blanco expressed an interest and willingness of FinCEN staff to engage in conversations with those in the crypto space and indicated that those interactions help regulators to learn, and, in my view, he demonstrated that receptivity yesterday. For instance, at one point during the fireside chat,  Director Blanco appeared to really listen and acknowledge a point that an audience member raised."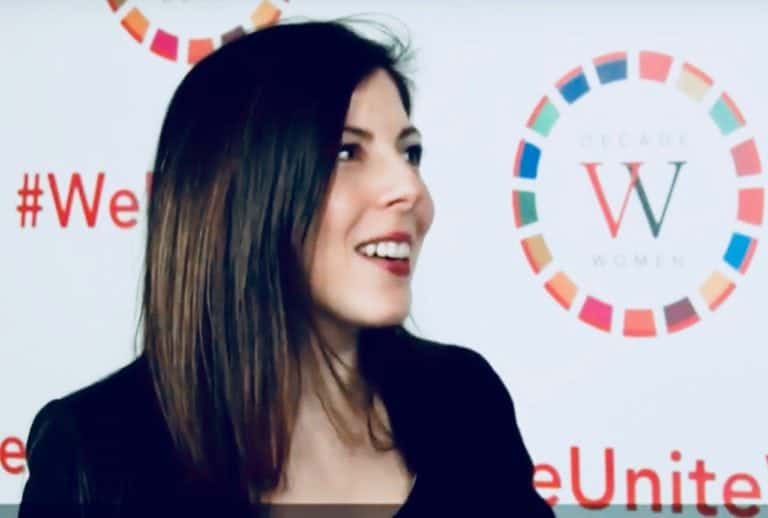 Klayman came away from the presentation with a positive view towards FinCEN's regulatory approach. It is not easy to balance rapid Fintech innovation and existing compliance mandates.
"A take-away for me is that, while Director Blanco did not seem presently to contemplate new regulations, FinCEN staff seeks to provide guidance and outreach for those in the crypto space," said Klayman.  "In his remarks, among other things, Director Blanco specifically mentioned having brought into his front office "a Chief of Strategic Advancement and Tactical Development, Michael Mosier,  to spearhead a forward-looking, cross-functional approach.""
Klayman shared her thoughts on some of the high level take aways from Blanco's discussion;
that size is no excuse for non-compliance;
that companies need to grow their compliance programs as they grow their businesses – compliance shouldn't be an afterthought, and compliance shouldn't begin only after a regulatory inquiry;
that you can delegate tasks but you can't delegate your compliance obligations and responsibilities – if you don't understand your obligations, you need to find someone who does;
that crypto to crypto exchanges will be treated the same as those that are fiat to crypto or crypto to fiat;
that there is communication among regulators and that there may be overlapping jurisdiction of multiple regulators;
that it is fact-specific as to whether you need to register with FinCEN if you already are registered as a broker-dealer, for instance, and will depend on individual use cases and activities, as well as whether specific statutory exemptions may be available;
that increased efficiency of technology is not an excuse for non-compliance with legal obligations – in other words, that increased efficiency should not be a trade-off for making us less safe;
that SARs reporting is of critical importance, including to aid regulators that are waging battle against the opioid crisis;
that presence in a non-U.S. jurisdiction does not mean that one is not subject to U.S. law obligations that otherwise apply;
and that, importantly, as noted in the remarks, "FinCEN will aggressively pursue individuals and companies who do not take their obligations under U.S. law seriously, whether by targeting victims or enabling those who do.""
[clickToTweet tweet="[email protected]_Blockchain shares perspective on FinCEN Director Blanco's presentation on #cryptocurrency" quote="[email protected]_Blockchain shares perspective on FinCEN Director Blanco's presentation on #cryptocurrency"]
Blanco closed his prepared remarks stating their intent to support responsible innovation but noted they will pursue those who break the rules. Klayman said she, for one, looked forward to an ongoing discussion with FinCEN leadership;
"I am appreciative of the thoughtful, reasoned tone of Director Blanco's remarks and look forward to continued dialogue and education between the crypto community and FinCEN"
Fireside chat with FinCEN Director Blanco (these are NOT quotes): When thinking about innovation, it is critical to build it by tying in compliance. Those things need to grow together. Increased efficiency is not an excuse for non-compliance. #BlockLegalTech

— Joshua Ashley Klayman (@josh_blockchain) August 9, 2018
Sponsored Links by DQ Promote