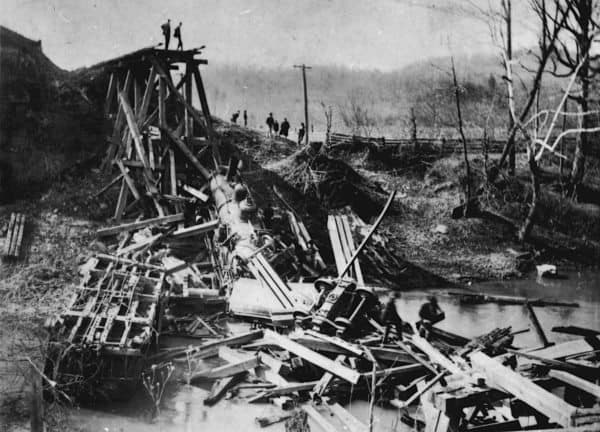 Cryptocurrency markets have corrected to the upside slightly today, with Bitcoin up about 5% at the time of writing, and Ethereum up about 8%, but memories of yesterday's steep price declines are still fresh and traders and holders dizzy.
According to CCN, in the first two weeks of August, the price of Ethereum plunged by 44%.
The price of ETH then dropped an additional 18% yesterday alone, when it went from $300 to $260 in the course of an hour.
Many other altcoins were down 90% and the price of Bitcoin temporarily sat 70% below its December 2018 all time high price of $20 000.
Market analyst Eric Wall told CCN that massive timed sell offs of ETH by creators of competing tokens likely contributed to Ethereum's price drop.
A "use case" of Ethereum so far is that the network allows anyone to create an ERC-20 token on its platform, tokens they can then sell in an ICO fundraise.
And many have. As of today, the Etherscan website shows that 110 335 ERC-20 crypto tokens have been created, up from 65 ooo just a few months ago.
Not all those tokens are necessarily circulating now, but the ones that are are typically sold for ETH.
A lot of that ETH, said Wall, is likely being dumped now for fiat:
"The problem when you give millions of ETH to ETH competitors is that they can unload the ETH on the spot market and short ETH on the futures market before that, so they're not only securing the funding but also manipulating the underlying spot market in favor of their shorts."
In an interview yesterday with Bloomberg, Ethereum co-founder Joe Lubin agreed with Wall's claims that "trader types are moving (token prices) around," but said developments at his company, Consensys, which builds applications and services on Ethereum, "are still on track."
The sea of red altcoin figures was the subject of some schadenfreude among Bitcoin Maximalists like Tuur Demeester, who typically regard all so-called "altcoins," meaning alternatives to Bitcoin, including all ERC-20 token, as poor copies thereof doomed to fail because of bogus underlying technology.
On Twitter, Demeester called yesterday's situation, "Carnage":
Just a bit later, the president of Xapo, makers of an online 'hot' wallet for bitcoins and providers of bitcoin storage, wondered aloud on Twitter whether or not we are witnessing an "altcoin extinction":
A massive altcoin failure is regarded by many Bitcoiners as a necessary cleansing event needed to remove many scams from the market.
But not all Bitcoiners think its over for altcoins.
On Monday, Bitcoiner and hardware technologist Rodolfo Novak told viewers of the daily YouTube show, Bitcoin Brief:
"I think…were gonna have a lot more alts, a lot more crap (technology) and a lot more scams in the very near future. It's gonna get better when everyone realizes their gonna lose their money…and then its gonna get better when everybody goes back to Bitcoin."
Sponsored Links by DQ Promote