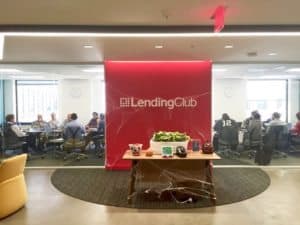 LendingClub (NYSE:LC) issued a Form S-8 today which was filed with the Securities and Exchange Commission. The filing is related to a registration statement for the issuance of up to 30,365,114 shares of common stock in the online lending firm. According to LendingClub, the issuance pertains to two separate company plans.
The first is for an equity incentive plan for up to 25,714,908 shares at an approximate value of $93.6 million at $3.64 a share. The second is for an employee stock purchase plan for 4,650,206 valued at $14.4 million at $3.09 a share. The proposed aggregate offering price is approximately $108 million. Both plans were put in place in 2014.
Shares were little changed following the announcement trading at $3.79 a share. LendingClub's current market cap stands at $1.6 billion with approximately 423 million shares outstanding.
In a regulatory filing last week as part of their earnings release, LendingClub revealed it was under investigation by the state of Massachusetts. According to their 10-Q, in June 2018 LendingClub received a civil investigative demand from the office of the Attorney General of the State of Massachusetts relating to the Company's advertising and disclosure practices with respect to Massachusetts' consumers. LendingClub said it is cooperating with the investigation and is not able to predict with certainty the timing, outcome, or consequence of the investigation.
Shares in LendingClub have hovered between $2.57 a share and a high of $6.56 a share during the past 52 weeks.