SoftBank's Vision Fund is reportedly looking to invest $100 million into Chinese insurtech startup, ZhongAn. The upcoming investment comes just weeks after ZhongAn announced the launch of its new its Software-as-a-Service (SaaS) platform, ZhongAn Technology Intelligent Open Platform for Insurers.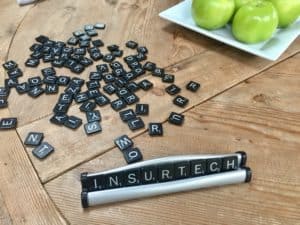 ZhongAn, which was launched by Ant Financial, Tencent, and Ping An Insurance, describes itself as an online-only insurtech startup that has developed ecosystem-oriented insurance products and solutions in different consumption scenarios to better serve its customers. The company reported that from October 2013 to December 31, 2016, it sold more than 7.2 billion insurance policies and served approximately 492 million policyholders and the insured. 
"Zhongan believe our proprietary infrastructure and technologies are critical to our success. We operate our core insurance system on our proprietary cloud-based platform called Wujieshan. We have also developed advanced artificial intelligence capabilities to optimize product features quickly to enhance customer experience and strengthen risk management."
According to Financial Times, the Softbank Vision Fund is planning to use the ZhongAn technology in a number of its global investments, which includes investments in Uber and Didi Chuxing. ZhongAn will notably invest $100 million in the joint venture. Francis Tang, ZhongAn's CFO, explained to the media outlet that one of Softbank's deal goals is to export ZhongAn technology to overseas insurance companies, fin techs, and healthcare operators.
"They use their network; we use our technology. The natural [strategy] was to go to Softbank's portfolio. Working on that will help us take the company global."
The Vision Fund has notably been backed by Saudi Arabia's Public Investment Fund, Apple, and Qualcomm. It has invested tens of billions of dollars into various companies, including WeWork, Paytm and Uber. SoftBank itself was also an investor in the insurtech $1.5bn initial public offering, which took place last year.