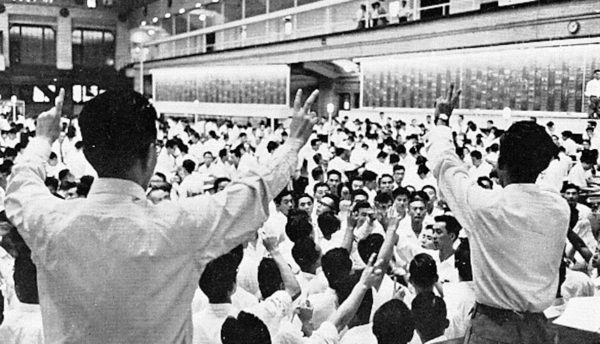 Last week, the Virtual Commodity Association (VCA) officially launched and quickly scheduled a meeting for September. The inaugural members included several well-known names in the virtual currency sector. Bittrex, Bitstamp, bitFlyer USA and Gemini Trust Company were announced as founding members. At the same time, Maria Filipakis joined as the first Executive Director of the aspiring self regulatory organization (SRO). Filipakis was previously at the New York Department of Financial Services guaranteeing a keen insight into the regulatory thought process when it comes to crypto and compliance.
Another interesting aspect of the VCA was the fact that Commissioner Brian Quintenz, from the Commodity Futures Trading Commission (CFTC), immediately published a statement of endorsement. Quintez said, "ultimately, an independent and empowered SRO – like entity could have a meaningful impact on the integrity and credibility of this young marketplace. Today's announcement is a positive step towards that realization."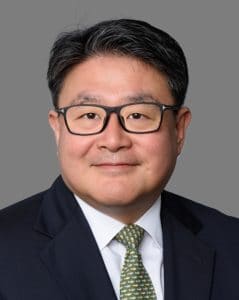 Huhnsik Chung, a partner at the law firm of Stroock & Stroock & Lavan LLP, reached out to CI to provide a comment on the creation of the VCA. He called the group's formation a step in the right direction for the emerging crypto industry.
"In the absence of a cogent regulatory framework that provides a clear road map for this sector, which may be some time away, self-regulatory organizations provide a pathway to acceptance and stability. That is how sector participants in other countries have elected to proceed in the absence of governing regulations."
Chung has been deeply engaged with blockchain development in recent years. He currently represents accelerators, crypto exchanges and sponsors of initial coin offerings in offshore jurisdictions. CI decided to contact Chung for a few more questions as to what this all means for cryptocurrency exchanges in general.
The CFTC immediately issued a statement in support of the VCA. What is the significance of this? The SEC, on the other hand, has been pretty silent. Are they at odds?
Huhnsik Chung: No, I do not believe they are at odds. The SEC and CFTC tend to address issues that fall under their respective mandates, while there is a joint task force that addresses issues regarding cryptocurrencies. The CFTC has historically been vocal about the benefits of self-regulatory bodies in this space and the VCA is likely a direct result of such public statements, in the absence of any meaningful federal legislation giving clarity to the space. While the CFTC has been vocal, the SEC has exhibited restraint in making public statements of this type. Self-regulatory bodies have sprung up in non-U.S. jurisdictions and this appears to be a natural evolution in the absence of any clear regulatory guidance at the state and federal levels.
Crypto exchanges are not true exchanges under U.S. law. What is the government going to do about this?
Huhnsik Chung: There is a desire to regulate these exchanges at the federal level. However, such developments will likely come at a much slower pace than in those offshore jurisdictions offering such centralized solutions in order to attract offshore investors. This is an inevitable consequence of the disparate manner in which new assets classes are regulated at the state and federal levels in the U.S.
There are already multiple alternative trading systems that intend on trading security tokens. Why have they not yet been approved?
Huhnsik Chung: There are trading systems in development and many of the securities exchanges are in discussion regarding this anticipated development, when it comes. A number of security tokens are in development and the liquidity solution sought by the sponsors and investors are exchanges where security tokens are traded. I believe they will be approved for trading in the near future.
Is tZero's decision to partner with BOX the correct path?
Huhnsik Chung: "That path was inevitable. If you look at what is happening in the market place, there is quite a bit of interest in exchanges that will allow trading of security tokens. I think perhaps this will be the first step in the development of multiple exchanges where these assets can be traded, through which a liquidity solution will help grow the market place of security tokens. This is a case of if you build it they will come."
I think perhaps this will be the first step in the development of multiple exchanges where these assets can be traded ... if you build it they will come #Cryptocurrency #STO #ICO
While virtual currencies, such as Bitcoin, seem to have a clear path, what about altcoins and the exchanges that trade them? And what about the exchanges that operate outside of the U.S.?
Huhnsik Chung:  Many altcoins will likely be weeded out of existence due to failure of platforms to develop, or they will likely be merged in so far as they have platforms with synergies. We have not seen mergers of altcoins but that is the likely progression for this asset class. The U.S. exchanges will likely continue to operate as they have and exchanges outside of the U.S. will proliferate. However, as many exchanges have been subject to hacking and/or low volume of trades have been challenging, certain exchanges will likely go out of existence, or be merged.

as many exchanges have been subject to hacking and/or low volume of trades have been challenging, certain exchanges will likely go out of existence, or be merged #cryptocurrency

Sponsored Links by DQ Promote