Prospa, a leading online lender to SMEs in Australia, has shared that it has satisfied the a review by the Australian Securities and Investments Commission (ASIC) in relation to Prospa's small-business contract terms. This past June, Prospa received a letter from ASIC requesting information as part of a broader industry review of non-bank small business lending contract terms. Prospa notes the successful review is a first for an online lender in Australia. The online lender has originated over A$ 500 million since platform launch and reports over 12,000 customers.
Prospa adds that it has agreed to certain recommendations from ASIC in relation to removing or amending some of its contract terms. Prospa says that some of these terms have, historically, not been relied upon, and other terms were amended to clarify or reflect existing policies. Prospa notes that the amendments agreed with ASIC do not have any material impact on the company financially or operationally.
According to ASIC, Prospa has removed "unfair loan terms" and agreed that all customers who entered into or renewed contracts from 12 November 2016 will have the benefit of the changes agreed with ASIC. Prospa will be communicating these changes to its small business customers with the amended contract coming into effect in early October.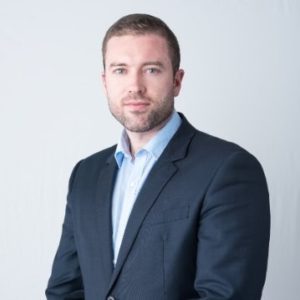 Prospa's COO Ben Lamb commented on the review saying they are always looking for ways to improve the outcomes for SMEs and they believe the review and following changes are "industry leading."
"We specialise in lending to small businesses and we know any changes we can make to ensure access to finance is simple and easy to understand are going to help our customers save precious time so they can focus on growing their businesses."
Prospa's General Counsel, Nicole Johnschwager, said the changes have been made as part of Prospa's commitment to helping lift transparency across the entire industry.
"Prospa looks forward to continuing to improve financial inclusion for small business owners. This is an evolving area of regulation and we will work with industry peers and stakeholders to support this important and growing industry. We call on other small business lenders in the industry to engage with ASIC and complete their own reviews and to subscribe to the Code of Lending Practice if they haven't already."
Prospa is also a signatory to the Online Small Business Lenders Code of Practice recently published by the Australian Finance Industry Association (AFIA).
The Code, supported by a standardised pricing disclosure tool, is designed to make it easier for small business owners to review and compare unsecured small business loans provided by Code signatories.
ASIC's surveillance of small business loan contracts is ongoing, and will consider regulatory action where appropriate.