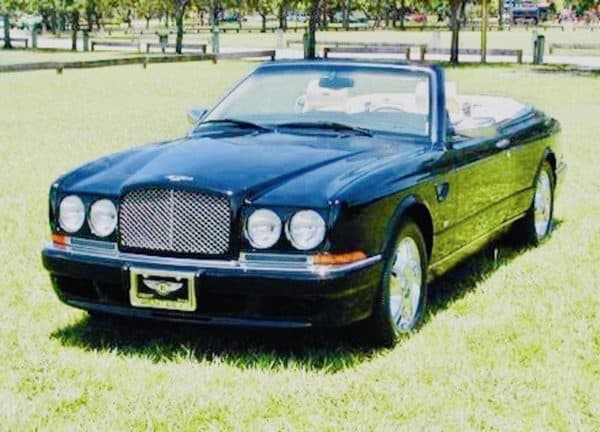 You can now roll VIP through Houston, Texas in a Bentley, Bugatti, or Rolls-Royce purchased with Bitcoin from tony Post Oak Motor Cars.
It's just an easier way to do a big deal, says Post Oak owner, Tilman Fertita, who also owns (no biggie) – the Houston Rockets basketball team (probably not for sale):
"The rising of bitcoin sparked my interest. Being a premier luxury car dealer, I always want to offer my customers the very best buying experience and this partnership will allow anyone around the world to purchase our vehicles faster and easier."
And you don't have to be in Texas to join Post Oak's "exclusive world of luxury" and start a remote car collection. Just use your Bitpay wallet:
"Luxury car buyers are now able to purchase Post Oak Motors' luxury carriages from anywhere in the world via the bitcoin processor BitPay."
Moving large sums of Bitcoin is dead easy, says Chief Commercial Officer at BitPay, Sonny Singh, especially when your Gold Card or Black Hole Card or whatever just won't do for some reason:
"We've noticed people prefer to make larger purchases with bitcoin since it is a simple way to make payments. This partnership is timely with the increasing popularity of Rolls-Royce, Bentley and Bugatti vehicles. Post Oak Motors has a great reputation of selling the finest cars and we are thrilled to be partnering with Tilman."
Although Post Oak may be the first authorized Rolls-Royce, Bentley, and Bugatti dealer in America to trade vehicles for so called "digital gold," high end Bitcoiners have been able to snap up lux watches, personal planes and private islands for some time.
Unfortunately, you'll have to hit up the Post Oak dealership in person to really bask in its full-service car-acquisition experience, including "helicopter transfers" for when traffic is a pain, even in a Bugatti.