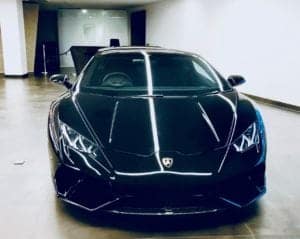 The Government of New South Wales has decided to trial a blockchain-based version of its driver's license program starting in November, ZDNet reports.
During the trial, participants will be able to display a digital version of their drivers' licenses on their phones at clubs, pubs and police road checks throughout the Sydney Eastern Beaches region, though they will be required to carry their physical licenses as backup.
The company behind the trial, Secure Logic, reportedly just came off a successful pilot of a similar program which took place in Dubbo last year.
Secure Logic CEO Santosh Devaraj said that the driver's license trial is only the beginning of government documents migrating to blockchain, which he believes will render the issuing, use, updating and tracking of  government documents much more efficient:
"The era of standing in line to file government paperwork is coming to an end, as is our reliance on physical identification cards to establish your identity or proof of age with law enforcement or at licensed venues. These are mistake prone, time-consuming, expensive, and impractical ways to offer services."
According to ZDNet, Secure Logic's "TrustGrid" blockchain system, "is an, advanced blockchain solution that delivers a secure, decentralised, and immutable ledger of transactions. It enables government agencies and vetted private organisations such as hospitals and financial institutions to create private consortiums of trust entities on the fly."

Theoretically, blockchain systems could allow various databases, such as police and motor vehicles branch, to securely interoperate and settle data simultaneously.

There is some debate, however, whether such systems are true blockchains rather than standard databases using enhanced encryption or data distribution.

China is also looking at using blockchains or distributed/encrypted databases to develop social credit scores for citizens, quotients that will reflect online as well as real-world behaviour, including expressed "friendliness" towards government.

The scores may then be used to restrict or allow access to Chinese government services, including public transportation.

Sponsored Links by DQ Promote