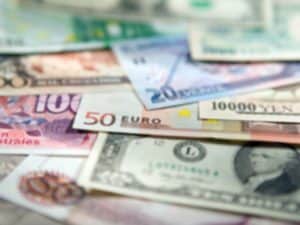 IronX, a cryptocurrency exchange joint venture between IronFX Group and EmurgoHK, has received regulatory approval from the Estonian Financial Intelligence Unit (FIU). The licensed was received a month earlier than expected.
IronFX is a forex and commodity brokerage based in Cypress. EmurgoHG is the creator of Cardano.
According to IronX, the new license allows them to operate as a fully regulated exchange for the buying and selling of cryptocurrencies.
IronFX revealed its intent to pursue a JV and a regulated exchange license last month. The online broker currently claims 1.2 million trading accounts.
IronX said it chose to obtain its license in Estonia as it is an EU member-state and recognised for its pro-innovation approach towards the advancement of distributed ledger technology and cryptocurrency regulation.
IronX says the license allows them to operate as a:
Provider of a virtual currency against a fiat currency exchange service
Provider of a virtual currency wallet service
By establishing a regulated digital exchange, IronX says it will boost adoption and awareness of cryptocurrencies and cryptocurrency trading.
Founder & Chairman of IronFX Group, Markos A. Kashiouris, commented on the regulatory approval;
"We have brought all our years of experience in regulated online derivative and commodity trading to create this new seamless trading platform for our customers. Being awarded regulatory approval, which was one of our key milestones in our Whitepaper, means we now stand apart from many of our competitors in the sector, allowing investors, both private and institutional, to trade cryptocurrencies, within in same protected environment as they would trade forex, commodities, equities and other long-established tradable assets."
The IronX Exchange is expected to officially launch by the end of September.
In 2017, IronFX received an investment from Gemini Financial Services in the amount of $100 million, according to multiple a reports. The board of Gemini includes H.H. Prince Mishaal bin Abdullah bin Turki bin Abdulaziz Al-Saud